Welcome
Our dedicated staff works to prevent epidemics and the spread of disease, protect against environmental hazards, prevent injuries, promote and encourage healthy behaviors, respond to disasters and assist communities in recovery, and assure the quality and accessibility of health services throughout the County.
To achieve this goal, we place a high value on strong working alliances with local community groups representing the diverse populations who live in all areas of our large County.
We encourage you to explore our website and take advantage of the information it contains. We welcome your ideas on how we can improve services and provide you with useful health information.
News
Community Health Center Governing Board Meeting
(8/4/2022)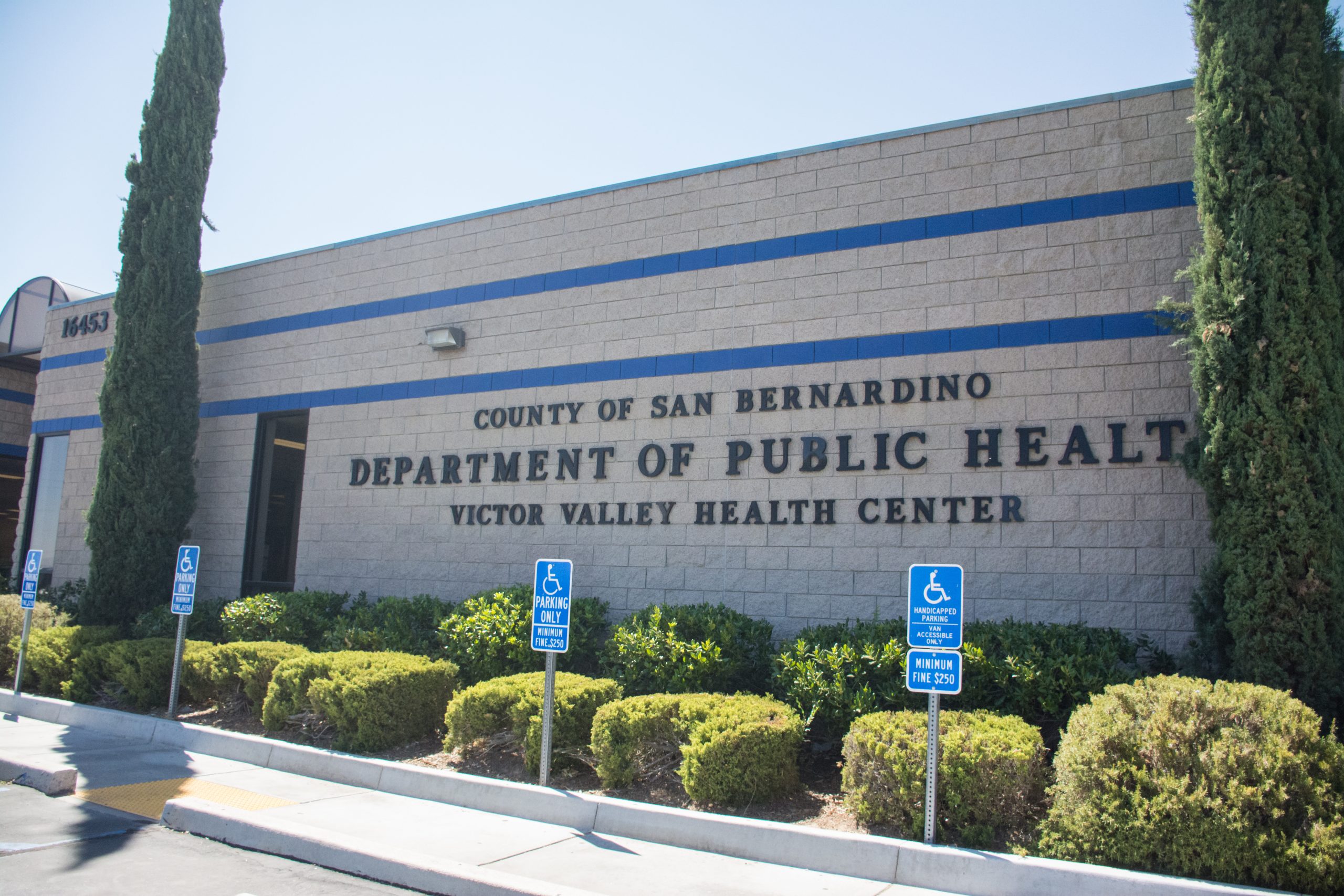 The Community Health Center Governing Board Meeting will be held via teleconference on Webex on August 9 from 1 – 3 p.m. View the agenda.
First confirmed Monkeypox case in San Bernardino County
(7/22/2022)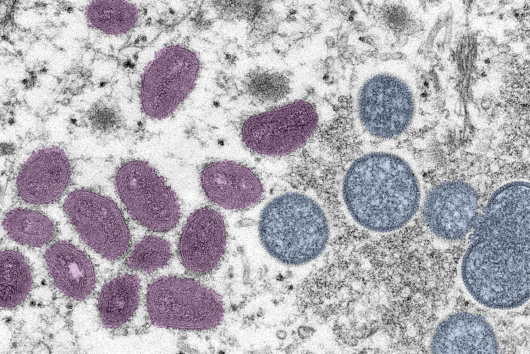 San Bernardino County Department of Public Health has confirmed a positive case of Monkeypox. This single case occurred in a male resident in Fontana who recently traveled out of state. View the news release.
Grant and donation to support spaying and neutering of dogs
(7/7/2022)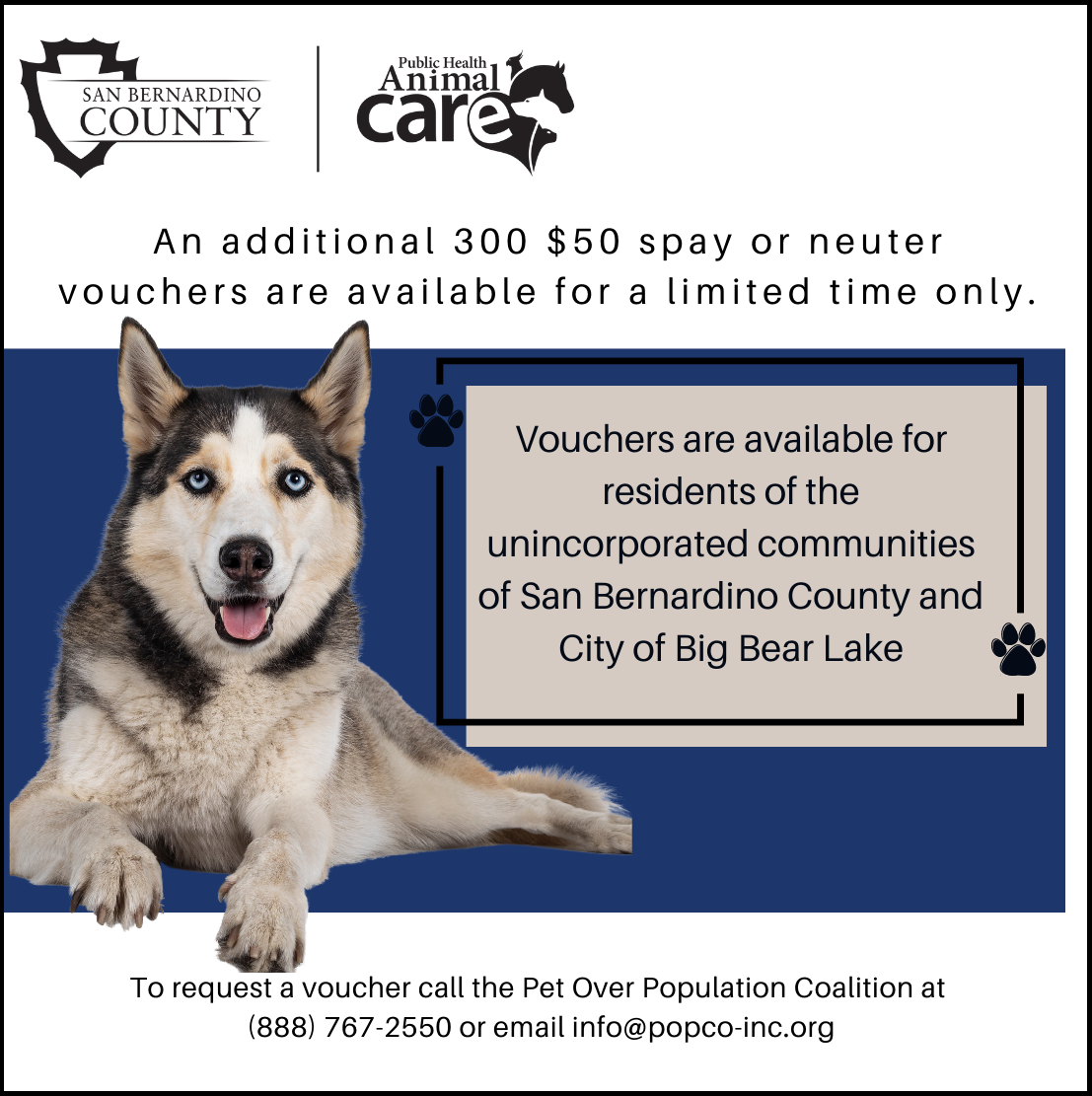 Dog owners in the unincorporated communities of San Bernardino County and the City of Big Bear Lake can now take advantage of a limited program made possible with $7,500 grant from the California Department of Food and Agriculture (CDFA) and a matching donation form the Animals aRe First Fund (ARFF) that will provide 300 additional $50 vouchers for the spaying and neutering of dogs. View the news release.
Learn more about Monkeypox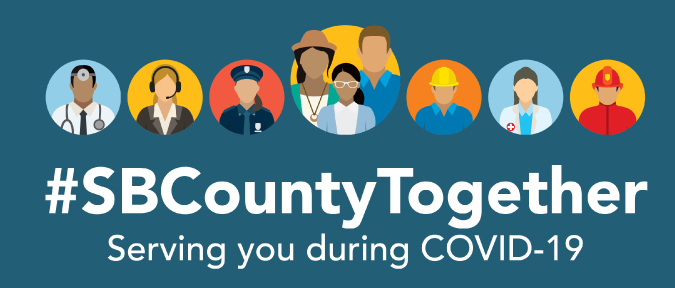 Learn more about COVID-19
Find what you're looking for…