YOUR HEALTH AND OPINION MATTERS!
We need your voice!
Are you a resident of San Bernardino County?
If so, please complete our 2022 Community Health Survey and help us understand the health issues that affect you, your family and community. Your responses help us identify the top health problems we need to transform San Bernardino County into a healthier place to live, work, learn and play!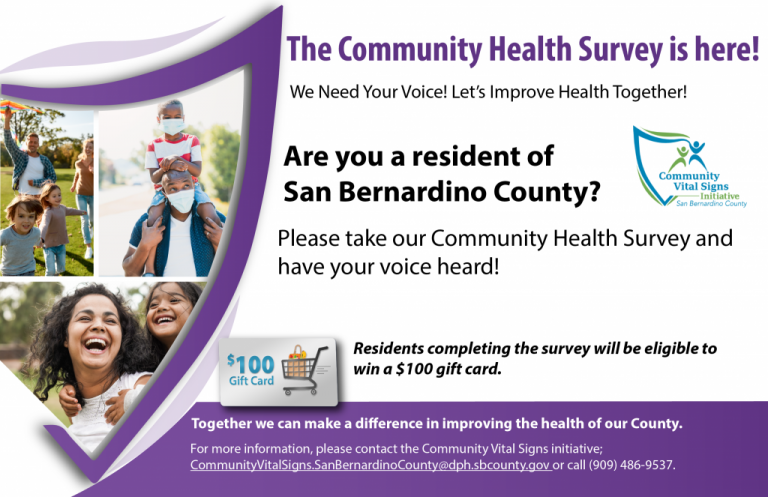 Welcome
Our dedicated staff works to prevent epidemics and the spread of disease, protect against environmental hazards, prevent injuries, promote and encourage healthy behaviors, respond to disasters and assist communities in recovery, and assure the quality and accessibility of health services throughout the County.
To achieve this goal, we place a high value on strong working alliances with local community groups representing the diverse populations who live in all areas of our large County.
We encourage you to explore our website and take advantage of the information it contains. We welcome your ideas on how we can improve services and provide you with useful health information.

Click here to find a free flu shot clinic near you!
Learn more about Monkeypox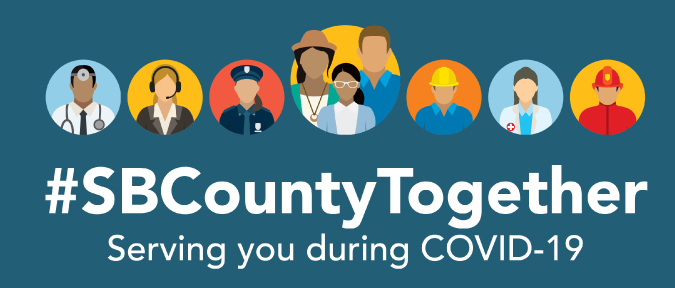 Learn more about COVID-19
Find what you're looking for…