*case numbers are updated weekly.
MPX is a rare disease that is caused by infection with the MPX virus. MPX virus belongs to the orthopoxvirus genus which includes the variola (smallpox) virus as well as the vaccinia virus, which is used in the smallpox vaccine. MPX is of public health concern because the illness is similar to smallpox and can be spread from infected humans, animals, and materials contaminated with the virus. There are no known cases in the US of animals spreading the virus. Current animal cases are in central and west Africa from rodents and primates that can spread the virus. Household pets are not an issue. MPX is less transmissible and usually less severe than smallpox. 
MPX was first identified in 1958 and occurs primarily in Central and West African countries. Historically MPX cases have occurred in the U.S. rarely and mostly related to international travel or importation of animals. There is a recent significant increase in reported cases where MPX is not commonly seen, including in Europe, Canada, the United States and California. While it's good to stay alert about any emerging public health outbreaks, the current risk of getting MPX in the general public is very low.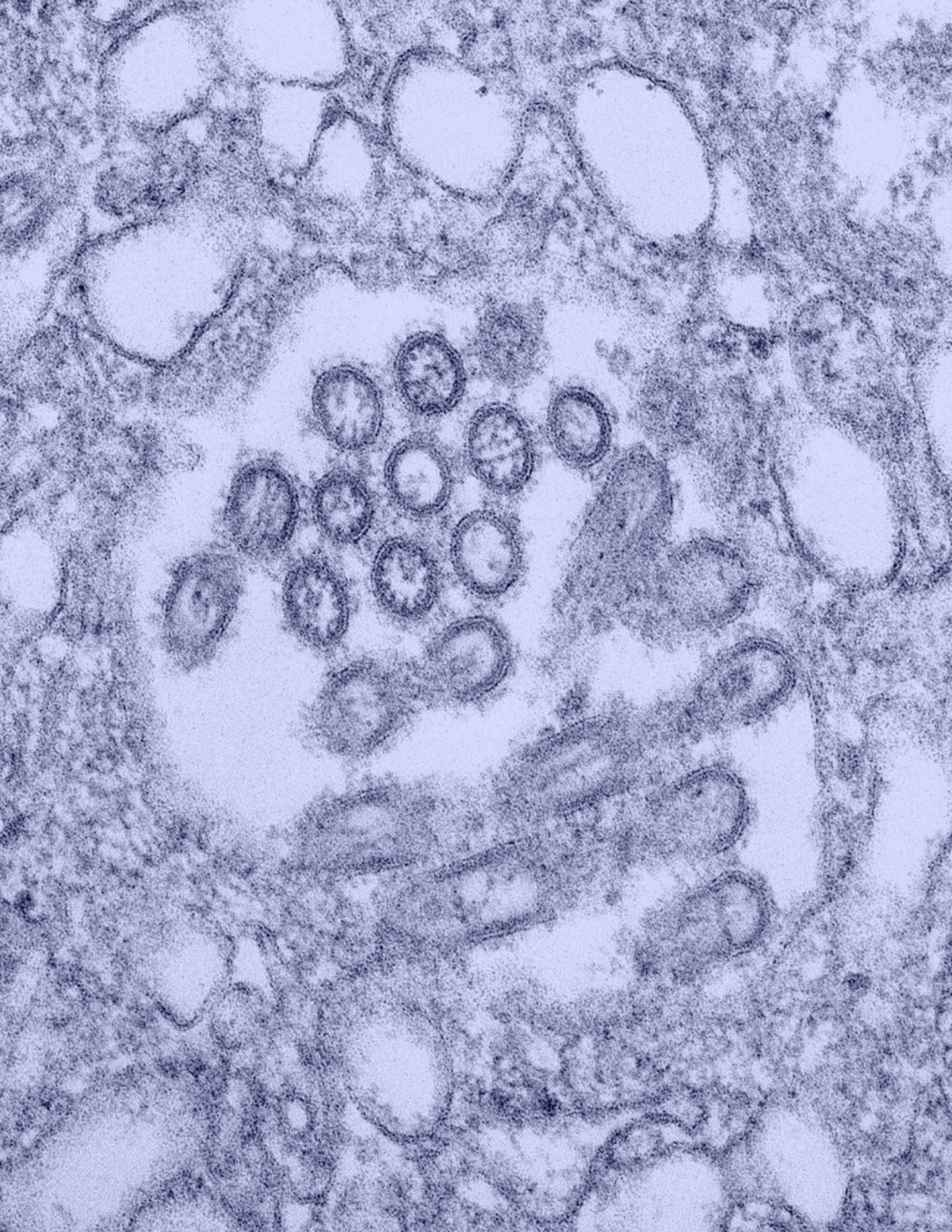 What are the symptoms of MPX?
MPX might start with symptoms like the flu, fever, low energy, swollen lymph nodes, and general body aches. Within 1 to 3 days (sometimes longer) after the appearance of fever, the person can develop a rash or sores. The sores will go through several stages, including scabs, before healing. They can look like pimples or blisters and may be painful and itchy.
The rash or sores may be located on or near the genitals (penis, testicles, labia, and vagina) or anus (butt) but could also be on other areas like the hands, feet, chest, and face. They may also be limited to one part of the body.
People with MPX may experience all or only a few of these symptoms. Most people with MPX will get rash or sores. Some people have reported developing the rash or sores before (or without) the flu-like symptoms. MPX can spread from the time symptoms start until all sores have healed and a fresh layer of skin has formed – this can take several weeks.

MPX spreads in different ways. The virus can spread from person-to-person through:
Direct contact with the infectious rash, scabs, or body fluids.

Respiratory secretions during prolonged, face-to-face contact, or during intimate physical contact, such as kissing, cuddling, or sex.

Touching items (such as clothing or linens) that previously touched the infectious rash or body fluids.

Pregnant people can spread the virus to their fetus through the placenta.
It's also possible for people to get MPX from infected animals, either by being scratched or bitten by the animal or by preparing or eating meat or using products from an infected animal.
MPX can spread from the time symptoms start until the rash has fully healed and a fresh layer of skin has formed. The illness typically lasts 2-4 weeks. People who do not have MPX symptoms cannot spread the virus to others. At this time, it is not known if MPX can spread through semen or vaginal fluids.
Is my child at risk for MPX?
How should settings serving children or adolescents worry about MPX?
Settings should follow their everyday operational guidance that reduces the transmission of infectious diseases. This includes children, staff, and volunteers staying home when sick, ensuring access to adequate handwashing supplies, including soap and water, maintaining routine cleaning and disinfection practices, identifying private spaces for assessment of an ill child away from others, and providing personal protective equipment (PPE) for staff who care for students with infectious diseases. If there is a MPX exposure, the department of health will help in considering appropriate actions to prevent the spread of the virus.
Should students, teachers, staff, and volunteers get vaccinated for MPX?
At this time, CDC recommends vaccination for people who have been exposed to MPX and people who may be more likely to get MPX, including:
People who have been identified by public health officials as a contact of someone with MPX
People who know one of their sexual partners in the past 2 weeks has been diagnosed with MPX
People who had multiple sexual partners in the past 2 weeks in an area with known MPX
At this time, there is no need for widespread vaccination for MPX among children or staff at K-12 schools or early childhood settings. For more information on vaccination against MPX, see these answers to frequently asked questions about vaccination.
Should a parent, teacher, or student with a rash get tested for MPX?
Currently, the risk of MPX to children and adolescents is low. Several illnesses can cause a rash and fever in children, such as hand-foot-mouth disease and chickenpox (varicella). For a child without a known exposure to MPX, a fever and rash should be evaluated by a medical professional and settings should follow their standard illness policies for these situations. A healthcare provider can determine what treatment or testing the child needs. It is important to avoid stigma and fear-based exclusion of children and adolescents. If a child has a known exposure to MPX (i.e., is being monitored for MPX) and develops symptoms, follow information found in "What should we do if a person who has been exposed to MPX develops symptoms while in our setting?"
There are also multiple potential causes of rashes in adults. Parents, teachers, and staff members should understand the symptoms of MPX and see a healthcare provider if they remain concerned. Adults with symptoms of MPX should also:
Avoid close contact, including sex or being intimate with anyone, until they have been checked out by a healthcare provider.
Visit a public health clinic near them if they don't have a provider or health insurance.
Wear a well-fitting mask when they see a healthcare provider and remind them that this virus is circulating in the area.
If a child, parent, or teacher is being monitored for MPX due to an exposure, refer to "What should we do if someone being monitored for MPX develops symptoms?" for what to do in these situations.
Should I get tested if I have been exposed to someone with MPX?
The department of health will provide guidance for people exposed to MPX on how to monitor for symptoms. Unless a rash develops after exposure, there is not currently a test for MPX. If a rash develops, an individual should follow isolation and prevention practices until (1) the rash can be evaluated by a healthcare provider, (2) testing is performed, if recommended by the healthcare provider, and (3) results of testing are available and are negative.
What should parents do if their child was exposed to MPX?
Children and adolescents who are exposed to MPX should be monitored for symptoms for 21 days.
Some symptoms in young children may be difficult to recognize promptly. When monitoring a child for illness following exposure to MPX, parents and caregivers should check the child's temperature daily. Parents and caregivers should also perform daily full-body skin checks for a new rash and inspect the inside of the mouth for any sores or ulcers on young children.
In older children and adolescents, parents can help with inspection of the mouth and exposed skin areas that may be difficult for the child or adolescent to see (back of neck, arms, legs). They can also remind the child and adolescent to be aware of any rash or pain in areas covered by clothing, including the genitals, and to inspect those areas for rash and let the parent know if they notice any changes in their skin or feel any pain in those areas.
If a child or adolescent develops symptoms while at home, the parent or caregiver should contact the local health department and their healthcare provider. The child should not return to the educational setting until medically assessed.
What should a parent with MPX do if they can't isolate from their children?
Ideally, another adult in the household without MPX should serve as primary caregiver, when possible.
If a child cannot be completely separated from the parent or caregiver with MPX, the parent or caregiver should continue to care for the child in an age-appropriate manner including regular interaction based on the physical and emotional needs of the child.

During interactions, the parent or caregiver should cover their rash with clothing, gloves, or bandages, wear a well-fitting mask, and follow other prevention practices.
The child or adolescent, if 2 years of age or older, should wear 

a well-fitting mask or respirator

 during interactions with the parent or caregiver.
The guidance for Disinfecting the Home and Other Non-Healthcare Settings to clean and disinfect surfaces, floors, and shared items used by the person with MPX should be followed.
The parent should work with their doctor and their health department for further guidance on the child's activities outside the home.

It is also important to discuss vaccination for exposed children with the health department. A vaccine is available that can help prevent MPX in people who have been exposed if it is given soon after exposure.
Take the following steps to prevent getting MPX:
Avoid close, skin-to-skin contact with people who have a rash that looks like MPX.

Do not touch the rash or scabs of a person with MPX.

Do not kiss, hug, cuddle or have sex with someone with MPX.

Do not share eating utensils or cups with a person with MPX.

Do not handle or touch the bedding, towels, or clothing of a person with MPX.

Wash your hands often with soap and water or use an alcohol-based hand sanitizer.

When traveling to countries where MPX is present, avoid contact with animals that

can spread MPX virus, usually rodents and primates. Also, avoid sick or dead animals, as well as bedding or other materials they have touched.

Talk to your doctor if:
You believe you were exposed to MPX or develop symptoms of fever, swollen lymph nodes or pimple like rash/blister.
If you are sick with MPX:
Isolate at home.

If you have an active rash or other symptoms, stay in a separate room or area away from people or pets you live with, when possible.

Contact your healthcare provider for evaluation.
The latest CDPH MPX home isolation guidance for the general public can be found here.
CDPH recommendations for management of persons with possible exposure to someone with monkeypox (MPX) in community settings can be found here.
As our supply of MPX vaccines is limited, we are currently prioritizing vaccines to individuals with known or expected exposure to the MPX virus and individuals who are at high-risk for MPX exposure. However, we are actively working on making the vaccines more available to other at-risk individuals. Important to note that the MPX virus has a low transmission risk so the chance of catching MPX from being out in public spaces remains low.
Individuals who are interested in the vaccine may complete the MPX Vaccine Interest Form.
How to get tested for MPX?
If you think you have MPX based on the symptoms shown above or if you have been in contact with someone who has MPX, it is important to get in touch with your healthcare provider so they can order and perform a test for MPX.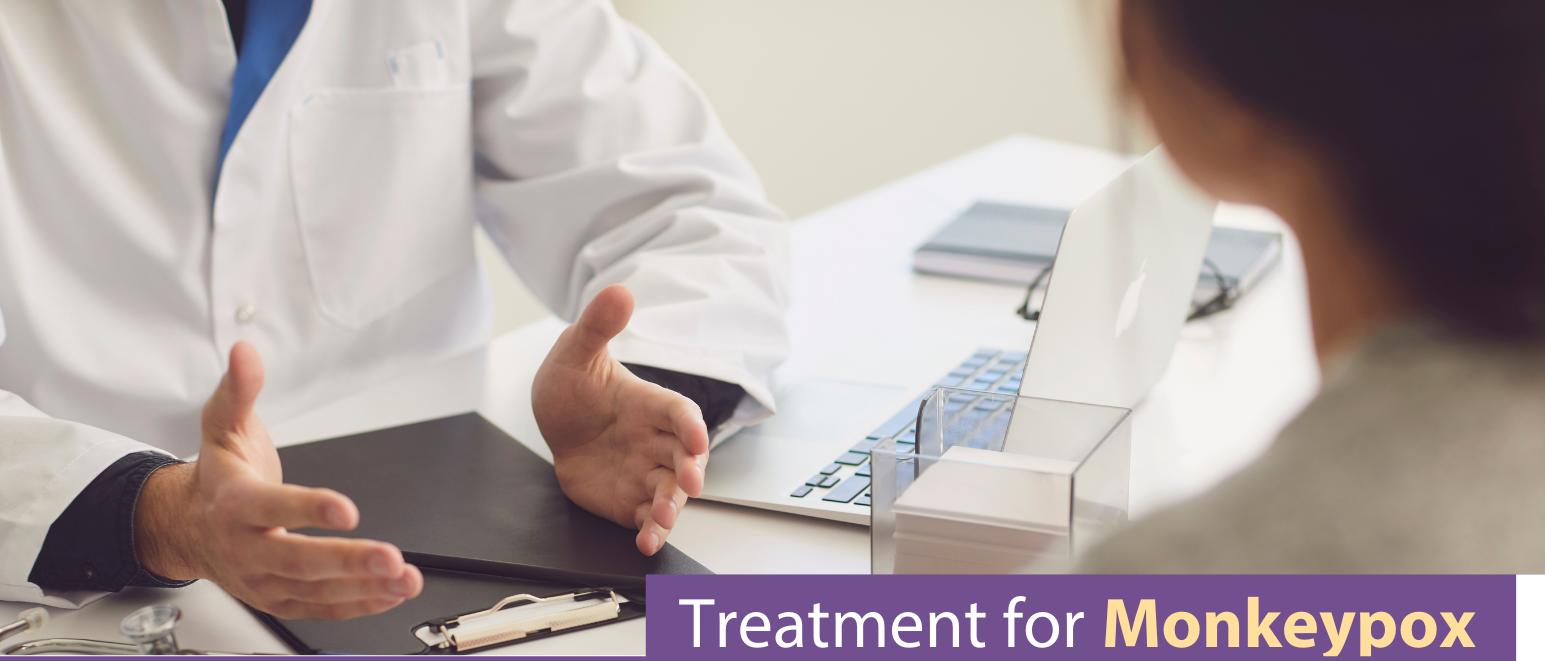 There are no treatments specifically for MPX virus infections. However, MPX and smallpox viruses are genetically similar, which means that antiviral drugs and vaccines developed to protect against smallpox may be used to prevent and treat MPX virus infections.
Antivirals, such as tecovirimat (TPOXX), may be recommended for people who are more likely to get severely ill, like patients with weakened immune systems.
If you have symptoms of MPX, you should talk to your healthcare provider, even if you don't think you had contact with someone who has MPX.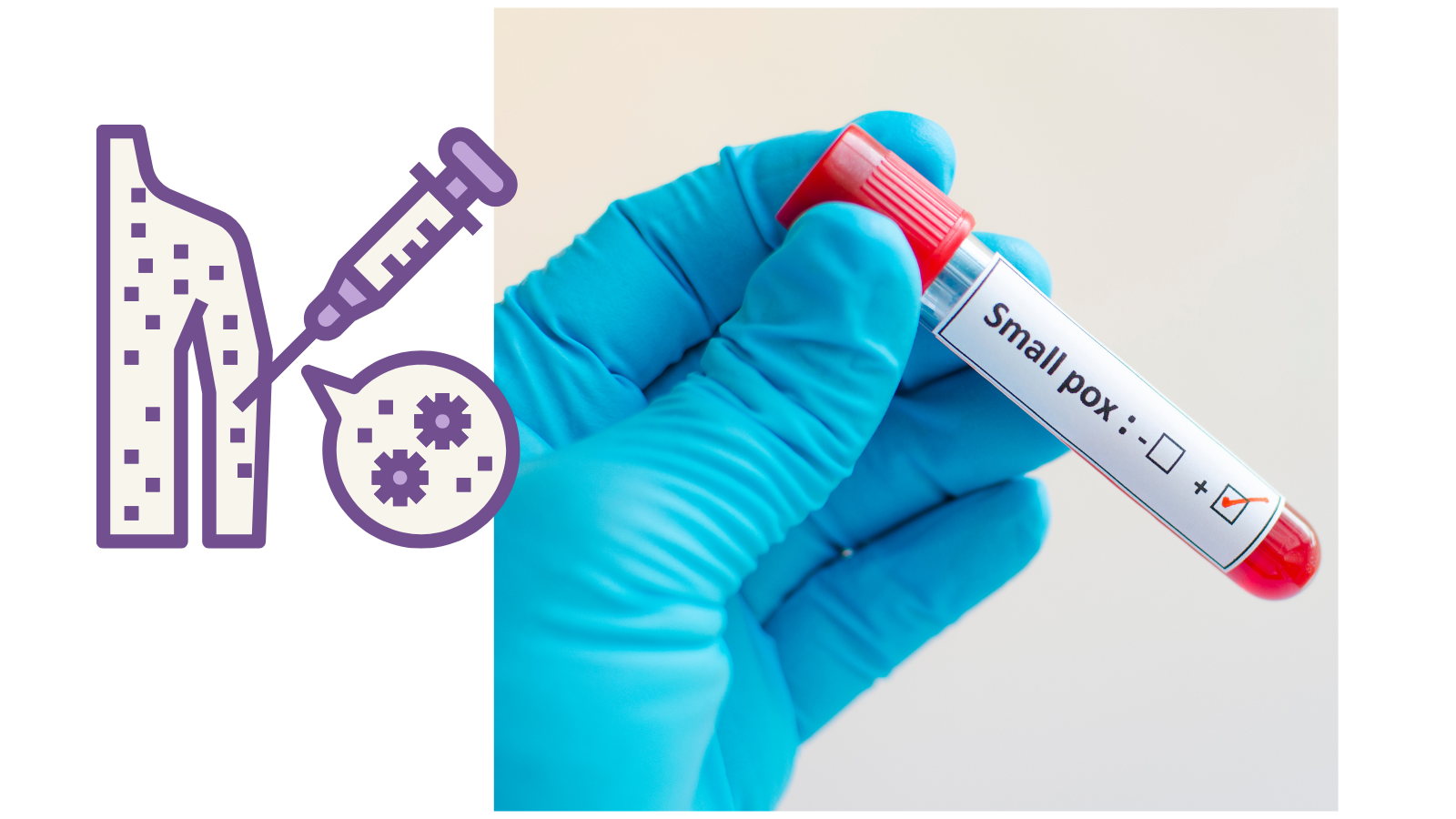 For general questions regarding MPX, please email
Department of Public Health Communicable Disease Section at
(800) 722-4794 during normal business hours.