June 2018
Volume 8, Issue 1
Inspections of Public Swimming Places
Summer is approaching and that means inspectors from the Department of Public Health, Division of Environmental Health Services (DEHS) are inspecting all public swimming places in San Bernardino County. Public swimming places include any public pool, spa, water park, waterslide, lake, and lagoon. Inspectors are looking for health and safety hazards in and around the swimming area.
For public pools and spas, we test for chlorine, pH, cyanuric acid, check water clarity, and conduct safety surveys for basic safety issues such as fence hazards, gate hazards, and other imminent health threats. Public swimming areas at lakes are tested for pH and bacterial counts. In addition to routine inspections, we routinely conduct additional safety surveys of all public swimming places.
To learn more about inspections of public swimming pools, please visit DEHS Public Swimming Pools.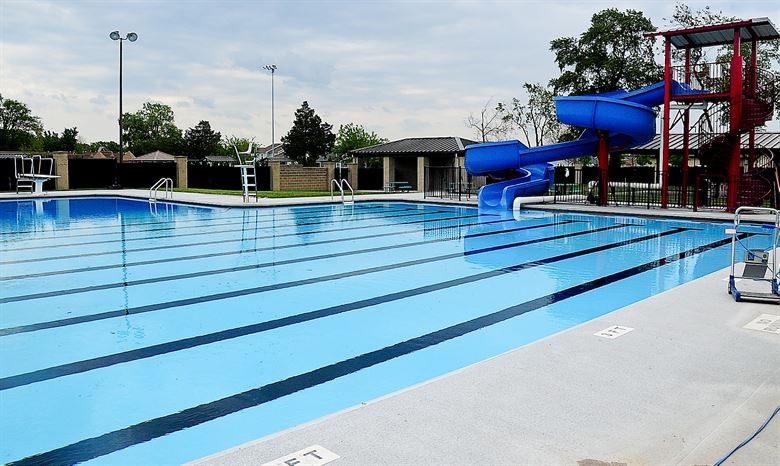 Safe and Healthy Swimming
Every year, thousands of Americans get sick with recreational water illnesses (RWIs), which are caused by germs found in places where we swim. Every day, two children under the age of 14 years die from drowning; it is the leading cause of death for children 1– 4 years old. Safe and healthy swimming means preventing the spread of the germs that cause RWIs and keeping children safe from drowning. Drowning is preventable, although each year thousands die and more are left with long-term consequences including memory problems, learning disabilities, and permanent loss of basic functioning.
To reduce the risk of drowning, follow the below recommendations:
Make sure that:

Everyone knows how to swim
Older children and adults know CPR

Keep swimmers safe by:

Using proper fitting life jackets for younger or weaker swimmers (floatees are not a substitute for life jackets)
Providing continuous, attentive supervision close to swimmers

When not in water, prevent access to the water by:

Completely surrounding the pool with a proper enclosure
Using lock or alarms for windows and doors
To learn more about safe and healthy swimming, please visit the Centers for Disease Control and Prevention (CDC) Healthy Swimming website.
RWIs are also preventable, but prevention requires swimmers to take an active role in protecting themselves and other swimmers. Simple steps swimmers can take to help prevent the spread of germs that cause RWIs include:
Ensure Swimmers:

Don't swim when you have diarrhea
Don't swallow pool water
Practice good hygiene
Shower with soap before swimming and wash your hands after using the toilet or changing diapers

Parents of young children should remember to:

Bathe children before swimming
Check diapers every 30–60 minutes
Change diapers in a bathroom or a diaper-changing area NOT at poolside
Take your kids to the bathroom every 30–60 minutes, waiting to hear "I have to go" may mean that it's too late