July 2019
Volume 9, Issue 1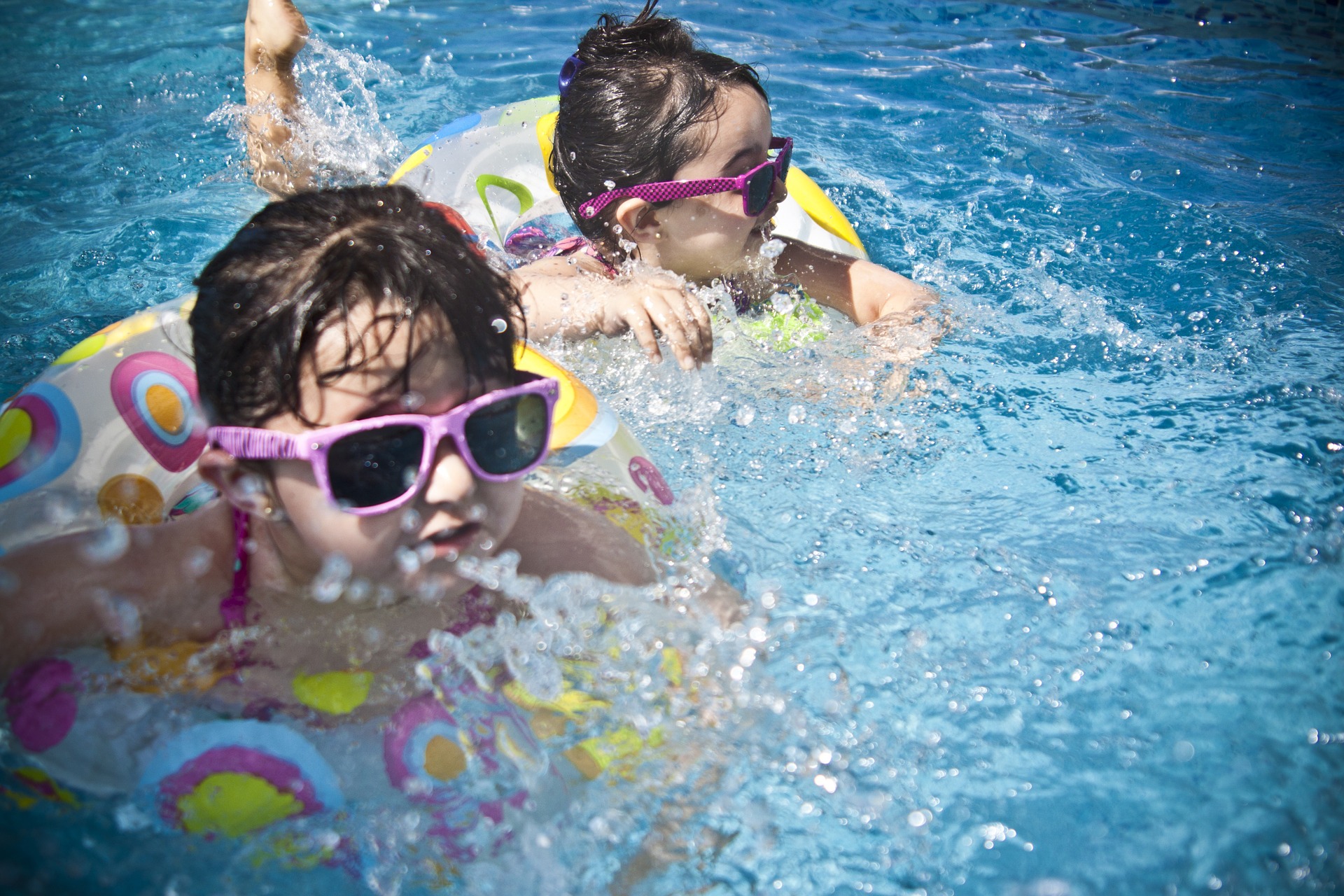 There are 2,952 public swimming areas in San Bernardino County. These areas include: swimming pools, spas, splash pads, lakes, and waterslides at apartments, hotels, motels, schools and organized camps. Environmental Health Services inspects these public swimming areas twice a year for health hazards and drowning hazards.
Did you know?
Drowning is the leading cause of death in children under 5 years of age.
Now that summer is here, families and children will be spending a lot of time in the water to stay cool. To prevent waterborne illnesses and drowning, it's important to be aware of the some of the potential health hazards and drowning hazards.
Safety Tips
Here are some helpful tips to stay safe when spending time in or near the water this summer.
Avoid green murky pools. This is a drowning risk for children, but is also a great home for mosquitoes to breed and transmit diseases such as Dengue, Zika and West Nile Virus. Call/text 800-442-2283 or visit our website to report a green pool.
Stay out of the water if you have diarrhea. Diarrhea is the most common recreational water illness caused by germs found in places where we swim. To prevent others from getting sick, don't swim when you have diarrhea. Chlorine doesn't kill all germs, so practice good hygiene and avoid getting water in your mouth.
Keep your pool/spa covered when not in use. This helps keep the pool cleaner and minimizes the risk for falling into the water.
Check pool and spa inspections. Pool regulations are developed to make sure that public swimming areas provide a clean, healthy and safe environment for the public. To see how your favorite swim area is doing, search here. Once on the page, you may look up their inspection reports by facility name, address, city, inspection date, or score.
For more information about swimming pool safety, visit https://www.cdc.gov/healthywater/swimming/swimmers/index.html.