Learn
The Be Better campaign is part of an ongoing effort to improve the health of families and communities, especially those that are at greater risk of obesity, high blood pressure, and type 2 diabetes. Be Better was created to inspire and motivate individuals and families to adopt small changes for a healthier tomorrow through a simple message: "You don't have to be perfect, just be better."

Be Better Where You
LEARN
Early Childhood Education
We work with qualifying preschool site administration, staff, parents and children to increase nutrition education and physical activity opportunities in center-based, home-based or public school settings. The focus is on children under five years of age, recognizing the importance of early childhood as an opportunity to help establish healthy habits and expose children to a variety of healthy foods.

Currently, we are involved in a variety of activities to support positive wellbeing among preschoolers:
Playground stencil design and painting at sites to increase active play and encourage brain development.
Wellness committees to develop and implement healthy site policies.
Implementation of curricula which focuses on nutrition and physical activity.
Offering nutrition education and resources to parents.
Schools and After School Programs
We work with qualifying schools and after school site administration, staff, parents and students to increase consumption of and access to healthy foods and beverages in the classroom and beyond. Some of the ways we achieve this is through nutrition education in the classrooms, providing physical activity opportunities to students before and after school, promoting Safe Routes to School, revitalizing school food gardens, adopting Smarter Lunchroom Strategies, promoting the Healthy US Schools Challenge (HUSSC) to encourage school wellness, and using social marketing strategies to support these efforts.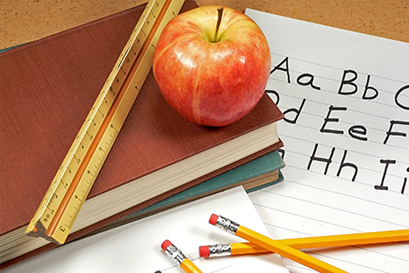 To learn more, please contact Nutrition at (909) 388-5650.