Our Community is a System
Understanding that a community is a system of interconnected elements is increasingly important as the issues we face become more complex. The more we work collaboratively and across boundaries – whether historical, physical, political, or cultural – the more successful we will be in our efforts to sustain a high quality of life.
The graphic below illustrates the connectivity of the various aspects of our community. They are linked by virtue of the impact one has on the other, or the interplay between them.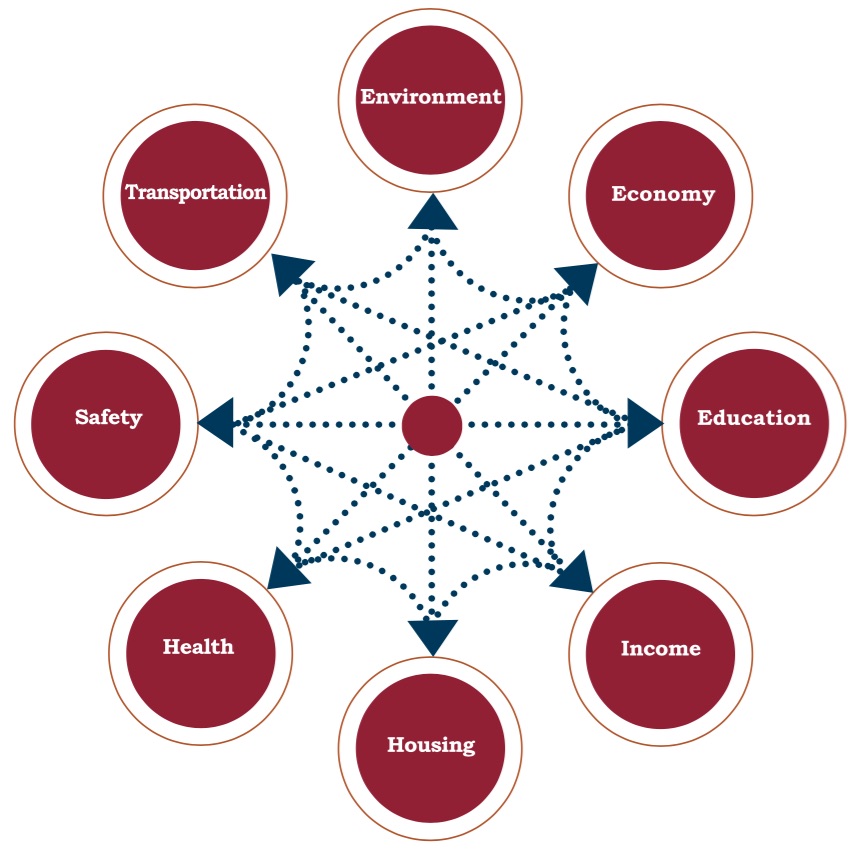 Connecting the Dots
Every indicator in this report is linked in some way. As you read the report, multiple linkages between indicators will likely come to mind as you "connect the dots" between indicators. For example: