Youth Perception of Binge Drinking
In a survey of 1,927 youth throughout San Bernardino County, nearly 75% believe that binge drinking, which is defined as drinking five or more alcoholic drinks at the same location on at least one day in the past 30 days, is dangerous. The other 25% reported that this was not a dangerous practice. The County of San Bernardino, Department of Behavioral Health engages in prevention and education activities with community partners that educate youth on the dangers of alcohol and binge drinking on development and social functioning.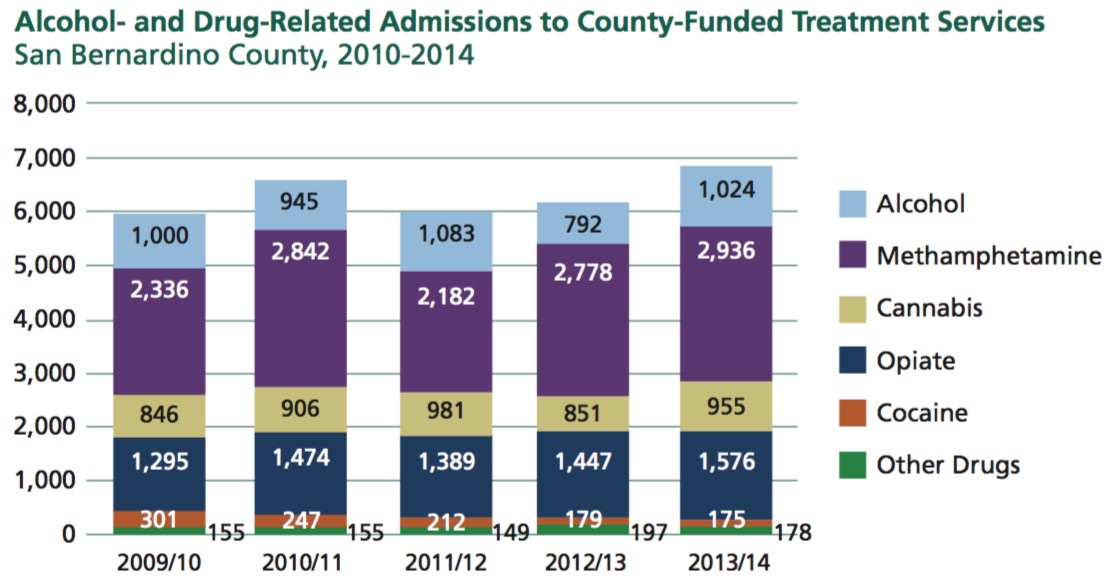 Source: County of San Bernardino, Department of Behavioral Health, CalOMS Dataset
The Mental Health/Substance Abuse Connection
The relationship between mental health and substance dependence is often interconnected. More than 8.9 million people nationally, are reported to have both mental health and substance abuse co-occurring disorders. When treated concurrently, treatments are found to be more effective. Treating the whole person improves wellbeing by leading to reductions in addiction relapse, reemergence of psychiatric symptoms, and utilization of crises intervention services.