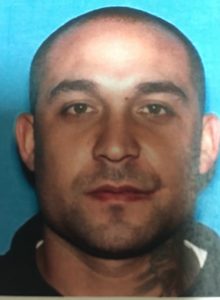 DATE/TIME: June 06, 2018 / 12:00 p.m.
INCIDENT: PC 288(a), Lewd and Lascivious Acts With A Child
PC 288a(c)(2), Lewd Acts With A Child Under Duress
LOCATION: 1000 Block of W. Valley Blvd. Colton
SUSPECT(S): Steven Bocanegra, 31 years of age, Colton
VICTIM(S): V1- 11-year old female, V2- 11-year old female, V3 – 16-year-old female, V4- 16-years old female
SUMMARY:
Central Station detectives would like to make the community aware of a recent arrest of suspect Steven Bocanegra. Bocanegra was arrested for the sexual abuse of four female juvenile victims who are family members.
In March of 2018, Central Station's Child and Adult Protective Services Deputy began an investigation after the department received a sexual abuse referral from Children and Family Services. The initial allegations were Steven Bocanegra was sexually abusing an 11-year-old female, the abuse began when the victim was six years of age. During the investigation, investigators discovered three additional juvenile victims were also sexually abused; the abuse started when the juveniles were 9, 13, and 14 years old.
On June 4, 2018, an arrest warrant was issued by the San Bernardino Superior Court, and Steven Bocanegra was arrested for PC 288(a), Lewd and Lascivious Acts With A Child and PC 288a(c)(2), Lewd Acts With A Child Under Duress. Bocanegra was booked into the Central Detention Center and is being held on $400,000.00 bail. On June 6, 2018, the San Bernardino District Attorney's Office filed three counts of lewd sexual acts with a child against Bocanegra. Investigators believe there could be additional victims.
We urge the public to call law enforcement when they see suspicious activity. Any additional victims can call Central Station at (909) 387-3545. Callers who want to remain anonymous can call the We-Tip Hotline at 1-800-78-CRIME(27463) or can use www.wetip.com.
Refer: Deputy B. Ortiz
Station: Central Station
Case #: 011800694
Phone No. 909-387-3545
JOHN McMAHON, Sheriff-Coroner
San Bernardino County Sheriff-Coroner Department