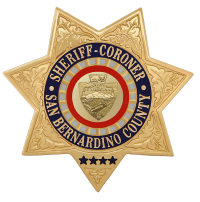 San Bernardino County Sheriff's Department
Press Release
Date/Time Occurred: August 2016
Crime or Incident: Annoying and Molesting a Child
Location:Chino Hills
Victim(s): Confidential
Suspect:Roger Hayes, 67-year-old resident of Chino Hills
Summary
On July 17, 2017, the reporting party advised deputies at the Chino Hills Station of a 14-year-old female victim, who was exposed to sexually explicit material. During the investigation, Roger Hayes, 67-year-old resident of Chino Hills, was identified as the alleged perpetrator.
On July 27, 2017, Roger Hayes was contacted and interviewed. Hayes was arrested and charged with Annoying and Molesting a Child.
Investigators discovered Hayes was hired as a private manager/video producer for multiple children over the last 38 years. Roger Hayes' photo is being released as recent developments have led investigators to believe there may be additional victims.
Anyone with information regarding this case is urged to contact Deputy G. Livingston at the Chino Hills Police/Sheriff's Station at (909) 364-2000.If you wish to remain anonymous you may contact We-Tip at (800) 78-CRIME (27463) or you may leave information on the We-Tip website at www.wetip.com.
Chino Hills Police Department
909-364-2000
CASE #221702415
John McMahon, Sheriff-Coroner
San Bernardino County Sheriff-Coroner Department
Sheriff's Public Affairs Division
655 E. Third Street
San Bernardino, California 92415-0061
Telephone: (909) 387-3700