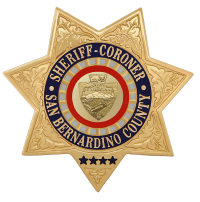 San Bernardino County Sheriff's Department
Press Release
Date/Time Occurred: March 1, 2018
Crime or Incident: Criminal Threats
Location: Townsend Junior High School
Suspect: 12-year-old male student
Summary
On Thursday, March 1, 2018, Chino Hills deputies responded to Townsend Junior High School to investigate threatening statements a 12-year-old student made. The incident was reported to law enforcement during after school hours. When law enforcement learned about the incident, it did not pose an immediate threat to students, faculty or staff. During the investigation, deputies and detectives learned several students heard the suspect state he was going to "Shoot up the school."
Law enforcement contacted the victims, witnesses and family members, who believed the student would carry out the threat. Students were concerned for their safety, and were fearful to attend school on Friday. The suspect was contacted at his residence, where he was arrested for PC 422 – Criminal Threats, and transported to the San Bernardino County Juvenile Detention Center.
At the conclusion of the investigation, deputies and detectives determined there were no additional threats related to this incident.
Anyone with information regarding this case is urged to contact Deputy G. Livingston at the Chino Hills Police/Sheriff's Station at (909) 364-2000. If you wish to remain anonymous you may contact WeTip at (800) 78-CRIME.
SAN BERNARDINO COUNTY SHERIFF'S DEPARTMENT
Chino Hills Police Department 909-364-2000 CASE #221800725
John McMahon, Sheriff-Coroner
San Bernardino County Sheriff-Coroner Department
Sheriff's Public Affairs Division
655 E. Third Street
San Bernardino, California 92415-0061
Telephone: (909) 387-3700