DATE/TIME: July 5, 2018               3:00 a.m.
INCIDENT:    PC647(J)(1)-Invasion of Privacy / PC647(I)-Prowling on Private Property
LOCATION:   11000 block of Surrey Ave, Montclair
SUSPECT:    John Contreras, 43 years old, resident of Ontario
VICTIM:          Confidential female
SUMMARY:
On July 5, 2018, at approximately 3:00 a.m., the victim arrived home and was waiting to exit a friend's vehicle when John Contreras was observed exiting a vehicle parked behind them wearing only a tank top and underwear.  Contreras carefully avoided activating the motion sensored lights in the front of the residence and went directly to the victims bedroom window where he began looking into the window from multiple angles.  Contreras became aware he was being watched and quickly hid behind a palm tree before running back to his vehicle and fleeing.  Witnesses were able to obtain Contreras' vehicle information, and while reporting this incident, the victim alerted deputies to additional incidents involving Contreras being at her residence.  Contreras is not known to the victim.
Further investigation revealed Contreras is a registered sex offender, registered in the City of Montclair.  After multiple attempted contacts, Contreras was finally taken into custody by deputies on July 10, 2018 at 9:24 p.m.
Anyone with information regarding this incident is urged to contact Detective Nickalaus Seybert of the Chino Hills Police Department (909) 364-2042.  Callers wishing to remain anonymous are urged to call the We-Tip Hotline at 1-800-78-CRIME (27463), or you may leave information on the We-Tip website at www.wetip.com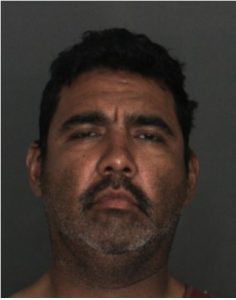 Refer:             Detective Nickalaus Seybert
Station:          Chino Hills Police Department
Phone No.     (909) 364-2026
Case No.       021800519
JOHN McMAHON, Sheriff-Coroner
San Bernardino County Sheriff-Coroner Department