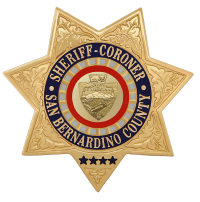 San Bernardino County Sheriff's Department
Press Release
Crime or Incident: Criminal Threats
Oak Ridge Elementary School, Chino Hills
12-year-old male
Summary
On February 22, 2018, a concerned citizen came to the Chino Hills Police station to report a threat to a school. The citizen, who wished to remain anonymous, had discovered a video made by a juvenile in which violent acts at a school were described. Deputies viewed the video in which the juvenile was reciting a rap song. The rap song included lyrics depicting fighting with other students, and concluded with lyrics about shooting a specific school staff member of the Chino Valley Unified School District. Deputies immediately initiated an investigation and identified the juvenile. School officials were made aware of the circumstances and deputies contacted the juvenile and his family at their home. There was a locked safe containing firearms at the location.
The juvenile was arrested and booked into Juvenile Hall. At this time, the Chino Hills Police Department has determined there are no additional threats.
Anyone with information regarding threats to our schools is urged to contact Deputy M. Thompson or Detective Q. Holiday at the Chino Hills Police/Sheriff's Station at (909) 364-2000.If you wish to remain anonymous you may contact WeTip at (800) 78-CRIME.
Contact:Deputy M. Thompson or Detective Q. Holiday
Case #: 221800652
John McMahon, Sheriff-Coroner
San Bernardino County Sheriff-Coroner Department
Sheriff's Public Affairs Division
655 E. Third Street
San Bernardino, California 92415-0061
Telephone: (909) 387-3700