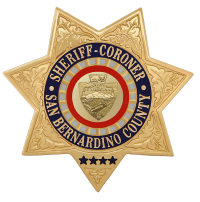 San Bernardino County Sheriff's Department
Press Release
Date/Time Occurred: February 8, 2018 / 1:30 AM
Crime or Incident: Burglary and Possession of Stolen Property
Location: 2500 block of Chino Hills Parkway
Victim(s): Multiple
Suspect: Mark Ellis, 36-year-old resident of Chino
Summary
On Sunday, February 4, 2018, Chino Hills Deputies conducted a traffic stop on a vehicle for California Vehicle Code violations. During the traffic stop, deputies contacted the driver and sole occupant of the vehicle, Mark Ellis, 36-year-old resident of Chino. During contact with Ellis, deputies learned Ellis was on Felony Probation and discovered his vehicle contained stolen property from an unreported commercial burglary, along with additional stolen property belonging to various victims.
Detectives conducted follow-up investigation regarding the stolen property located in the vehicle. While inventorying items in the vehicle, detectives discovered Ellis rented several storage units in the city of Montclair. A search warrant was authored for the storage units, where multiple items of reported stolen property was recovered. Victims included: City of Chino Hills, City of Chino, Ayala High School, Pilates Circle, 9 Round, Self-Made Training Facility, Millennia MMA, Yic Tae Kwon Do, and private citizens of Chino Hills, Chino, Anaheim and Newport Beach. Additional follow-up is being conducted to identify additional victims.
Anyone with information regarding this case is urged to contact Detective J. Jackson or Deputy G. Livingston at the Chino Hills Police/Sheriff's Station at (909) 364-2000. If you wish to remain anonymous you may contact WeTip at (800) 78-CRIME.
Refer: Chino Hills Police Department
Phone No. (909)364-2000
Case No. #221800441
John McMahon, Sheriff-Coroner
San Bernardino County Sheriff-Coroner Department
Sheriff's Public Affairs Division
655 E. Third Street
San Bernardino, California 92415-0061
Telephone: (909) 387-3700