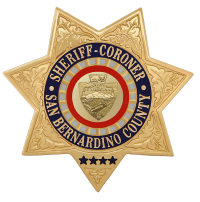 San Bernardino County Sheriff's Department
Press Release
Date/Time Occurred: Sunday, January 14, 2018 / 12:38 a.m.
Crime or Incident: Conspiracy/ Possession of Stolen Property
Location: 13000 Block of Monteverde Drive, City of Chino Hills
Suspect(s): Three male juveniles
Summary
On Sunday, January 14, 2018, at approximately 12:38 a.m., Chino Hills deputies were dispatched to a suspicious person call from a citizen in the 13000 block of Monteverde Drive. When deputies arrived, three male juveniles fled from them. Deputies immediately set up a perimeter and initiated a search of the surrounding residences. Additional deputies and an airship from the Sheriff's Department Aviation Division conducted a complete search of the surrounding area. Two male juveniles were found hiding in the vegetation in-between houses and a third male juvenile was found hiding in an unreported stolen vehicle. All three juveniles were from Pasadena and taken into custody.
Further investigation and evidence located at the scene revealed the juveniles had committed an unreported residential burglary and vehicle theft in Pasadena and drove the stolen vehicle to Chino Hills to commit another residential burglary.
Any additional information references this incident, contact the Chino Hills Police Station at (909) 364-2000. Callers wishing to remain anonymous may call WeTip at 800 78-CRIME.
Station: Chino Hills Police/Sheriff's Station
Refer: Deputy Bradshaw or Deputy Cervantes
Phone No.: (909) 364-2000
John McMahon, Sheriff-Coroner
San Bernardino County Sheriff-Coroner Department
Sheriff's Public Affairs Division
655 E. Third Street
San Bernardino, California 92415-0061
Telephone: (909) 387-3700