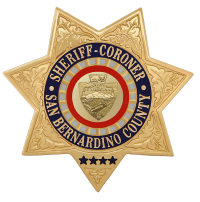 San Bernardino County Sheriff's Department
Press Release
DATE/TIME: Wednesday, March 27, 2018
INCIDENT: PC 289(A) Sexual Penetration with Foreign Object
LOCATION: 6800 Block of Park Avenue, unincorporated area of Rialto
VICTIM: Confidential female
SUSPECT: Jose S. Cuevas, 65 years old, resident of Rialto
Summary
On Tuesday, March 27, 2018, the victim reported being sexually assaulted by Cuevas at his home. Through investigation, Detectives learned Cuevas was operating his own unlicensed massage business, (Terapia Fisica Don Cuevas) for approximately six years out of his residence. At the time of the assault, the victim was inside of Cuevas' residence and under Cuevas' care, during a massage appointment.
On Thursday, March 29, 2018, following an interview with Cuevas, he was arrested at his residence and was booked at the West Valley Detention Center.
Cuevas had mostly female clients arrive at his home for massage appointments. Detectives believe there may be additional victims and are releasing Cuevas' booking photo. If anyone is aware of any similar incidents with Cuevas, they are asked to contact the Fontana Sheriff's Station
Anyone with information regarding this investigation is urged to contact Fontana Station, Detective Eric Lugo at (909)356-6727. Callers wishing to remain anonymous are urged to call the We-tip Hotline at 1-800-78-CRIME (27463) or you may leave information on the We-Tip Hotline at www.wetip.com.
Photo available at: https://local.nixle.com/alert/6492821/
Refer: Detective Eric Lugo
Station: Fontana Station – Investigations Division
Phone No. (909)356-6767
Case No. DR# 031800830
John McMahon, Sheriff-Coroner
San Bernardino County Sheriff-Coroner Department
Sheriff's Public Affairs Division
655 E. Third Street
San Bernardino, California 92415-0061
Telephone: (909) 387-3700