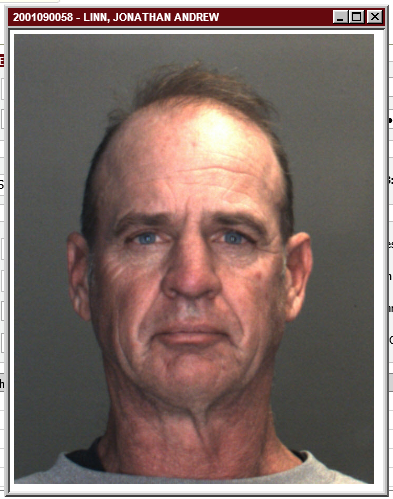 DATE/TIME: January 14, 2020/ 4:30 p.m.
INCIDENT: Rape, Lewd and Lascivious acts with a Child, False Imprisonment
LOCATION: 5600 block Mountain View Trail, Pioneertown
SUSPECT(S): Jonathan Linn, 55 year-old-resident of Pioneertown
VICTIM(S): Confidential
SUMMARY: On January 6, 2020, deputies from San Bernardino County Sheriff's Department, Morongo Basin Station, received a report of a sexual relationship between Jonathan Linn, a 55-year-old resident of Pioneertown and a 14-year-old child. School Resource Officer Michael Sellers immediately began an investigation. During the investigation, deputies learned the relationship has lasted for over a year. It was also discovered Linn was an Assistant Coach, for the Yucca Valley High School football team. Linn was heavily involved in community events including the Pioneertown Wild West shows, and a variety of country western dance groups.
On January 14, 2020, Linn was arrested and booked at West Valley Detention Center for rape, lewd and lascivious acts with a child, and false imprisonment.
Investigators believe there may be additional victims due to the suspects involvement in community events and are releasing his booking photo. Anyone with information related to this investigation is asked to contact the San Bernardino County Sheriff's Department Morongo Basin Station at (760)366-4175. Anyone wishing to remain anonymous may contact We-Tip at 1-888-78-CRIME.
Refer: Deputy Michael Sellers
Station: Morongo Basin Station
Phone No. (760) 366-4175
Case No. 232000023
JOHN McMAHON, Sheriff-Coroner
San Bernardino County Sheriff-Coroner Department