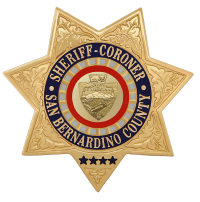 San Bernardino County Sheriff's Department
Press Release
Date/Time Occurred: Tuesday, April 4, 2017
Crime or Incident: PC 422(a) Criminal Threats
Location: Chino Hills High School
Victim(s): Chino Hills High School
Suspect(s): Male juvenile, age 15 a resident of Utah
Summary
On Tuesday, April 4, 2017, at about 12:57 PM, Chino Hills Deputies responded to the Chino Hills High School following the report of a bomb threat that was called into the administration office. The campus was immediately placed on lockdown, and a search for a suspicious object began. All students were moved to an area that had been determined to be safe. Road closures were put in place while the search was conducted. The campus was thoroughly searched, the road closures were lifted, and the students were released from campus as soon the entire campus was deemed safe. No suspicious objects were located during the search.
Through investigation, deputies were able to determine a 15-year-old male juvenile had made the bomb threat. The juvenile was found to be a resident of the state of Utah and was in Utah at the time the threat was made. Deputies coordinated with Utah authorities and the juvenile was arrested in Utah by local authorities on April 18, 2017, and will be charged with a Utah penal code of Threat of Terrorism.
Anyone with additional information is urged to call Sergeant Dan Babel or the MET Team at the Chino Hills Police Department or WeTip at 1 (800) 78-CRIME.
SAN BERNARDINO COUNTY SHERIFF'S DEPARTMENT
Chino Hills Police Department
909-364-2000 or 909-364-2030
Case #221701131
John McMahon, Sheriff-Coroner
San Bernardino County Sheriff-Coroner Department
Sheriff's Public Affairs Division
655 E. Third Street
San Bernardino, California 92415-0061
Telephone: (909) 387-3700