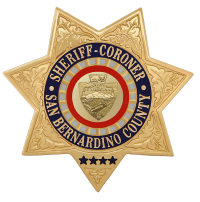 San Bernardino County Sheriff's Department
Press Release
DATE/TIME: Friday, November 17, 2017 / 6:15 a.m.
INCIDENT: Indoor Marijuana Grow / House Fire
LOCATION: 1807 Nordic Avenue, Chino Hills
SUSPECT(S): Pending identification
Summary
Sheriff deputies assigned to the Chino Hills Police Department and personnel from the Chino Valley Fire District were dispatched to a residence at 1807 Nordic Avenue in Chino Hills for a fire. Upon their arrival, they found the residence was fully engulfed in flames. While extinguishing the fire, the fire department personnel discovered marijuana plants being grown inside the residence.
Personnel from the Sheriff's Department Gangs/Narcotics Division were requested to respond to assist with the investigation. The Sheriff's Marijuana Enforcement Team served a search warrant at the residence and assumed the investigation. Fire Investigators from the Chino Valley Fire Department and personnel from Southern California Edison (SCE) also responded to the scene.
Investigators found evidence of an illegal indoor marijuana grow and utility theft. They believe there were several hundred marijuana plants growing inside the house when the fire started. Most of them were destroyed by the fire. At this time, the fire is believed to have been caused by faulty wiring used during a process known as bypassing the electrical meter. Often, the suspects involved in the illicit growing of marijuana will bypass the utility company's meter to steal electricity service and to prevent detection by law enforcement. This process is very dangerous and will usually result in a fire at the incident location because of the unpermitted methods used.
The fire caused extensive damage to the interior of the house. The loss to SCE is believed to be in the thousands of dollars. The property owners rented/leased their house through a property management company. The suspect(s) began growing the marijuana and stealing electricity after moving in. The Sheriff's Department encourages the owners of rental properties and property management companies to conduct periodic inspections of the rental property to ensure the tenants are complying with the terms of the rental/lease agreement and to prevent any illegal activity from taking place.
The investigation is ongoing. It will be sent to the San Bernardino County District Attorney's Office for review of criminal charges against the suspect(s) once identified. They will face charges of Utility Theft, Unlawful Causing of a Fire-Property, Vandalism and Cultivation of Marijuana.
Anyone with information regarding this investigation is urged to contact the Sheriff's Gangs / Narcotics Division at 909-387-8400. Callers wishing to remain anonymous are urged to call the We-tip Hotline at 1-800-78-CRIME (27463) or you may leave information on the We-Tip Hotline at www.wetip.com.
Refer: Sheriff's Public Affairs
Phone No. (909) 387-3700
DR / case: #651700336
John McMahon, Sheriff-Coroner
San Bernardino County Sheriff-Coroner Department
Sheriff's Public Affairs Division
655 E. Third Street
San Bernardino, California 92415-0061
Telephone: (909) 387-3700