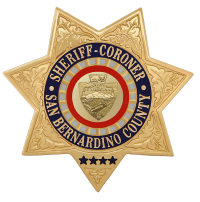 San Bernardino County Sheriff's Department
Press Release
Date/Time Occurred: Thursday, January 5, 2017 
Crime or Incident: PC 459 Residential Burglary
Location: Valley View Lane, Chino Hills 
Suspect(s): Alleah Young, age 21 a resident of Los Angeles
Summary
On Thursday, January 5th, 2017, at approximately 3:00 pm, Chino Hills Deputies responded to the 13000 block of Valley View in the city of Chino Hills, reference a residential burglary. The victim said the suspects had entered the residence between the hours of 7:00 a.m., and 2:30 p.m., through an unlocked rear sliding door.
While conducting an area check, deputies located surveillance video at a nearby residence, showing two black females and a black male entering the rear of the residence through the side gate. The suspects then exited the residence through the front door carrying the victim's property.
Deputies conducted additional follow-up which led them to a residence in the city of Los Angeles where a search warrant was served, and the victim's stolen property located and recovered. One of the suspects, identified as Alleah Young, was arrested for residential burglary and transported to the West Valley Detention Center for booking. The investigation is ongoing, and the public's assistance is needed in identifying the other two suspects.
Anyone with additional information is urged to call the Chino Hills Police Department at (909) 364-2000 or WeTip at (800) 78-CRIME.
Photo available at:  
https://local.nixle.com/alert/5839282/
Deputy Chris Bassett
Report Number #221700062
John McMahon, Sheriff-Coroner
San Bernardino County Sheriff-Coroner Department
Sheriff's Public Affairs Division
655 E. Third Street
San Bernardino, California 92415-0061
Telephone: (909) 387-3700