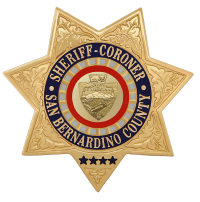 San Bernardino County Sheriff's Department
Press Release
DATE/TIME: January 1, 2017 / 6:28 p.m.
INCIDENT: Vehicle Theft / Possession of Stolen Property
LOCATION: 1800 block Rose Ave., Bloomington
SUSPECT(S): Christalin Castelan, 28 year old female from Bloomington
VICTIM(S): Confidential
Summary
Early in the morning of January 1, 2017, the victim noticed his work truck had been stolen from in front of his residence.It contained several construction tools used for his employment.The victim later located his truck approximately 1/2 mile from his residence.All of his construction tools had been stolen from the truck. An immediate investigation was conducted. The victim's stolen items were located on an auction website and advertised for sale, some of which were identified as already being sold.Investigators identified the account holder and suspect as 28-year old Bloomington resident, Christalin Castelan.
On January 2, 2017, investigators from the Fontana Sheriff's Station executed a search warrant at Castelan's residence.During the search, they located the victim's property and other suspected stolen items.
Castelan has an extensive criminal history and various narcotic and theft-related arrests.She was booked into the Central Detention Center on PC 496, Possession of Stolen Property.
If anyone witnessed the incident or has additional information regarding the theft, please contact the San Bernardino Sheriff Department, Fontana Sheriff's Station at (909) 356-6767.Callers who wish to remain anonymous may contact the We-Tip Hotline at 1-800-78-CRIME (27463) or you may leave information on the We-Tip website at www.wetip.com.
Refer:Deputy D. Beare
Station:Fontana Sheriff's Station
Phone No.(909) 356-6767
Case No.031700007
John McMahon, Sheriff-Coroner
San Bernardino County Sheriff-Coroner Department
Sheriff's Public Affairs Division
655 E. Third Street
San Bernardino, California 92415-0061
Telephone: (909) 387-3700