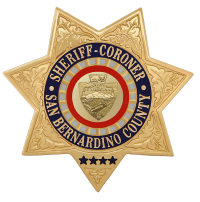 San Bernardino County Sheriff's Department
Press Release
DATE/TIME: December 26, 2016 through January 8, 2017
INCIDENT: Lewd and Lascivious Acts with a Child
                  Sodomy with Victim under 18
                 Oral Copulation with Victim under 18
                 Continual Sexual Abuse of a Child
LOCATION: 7600 block of Elm Street, Highland
SUSPECT: Juan Contreras Nunez, 50 years old of Highland
Summary
Deputies began an investigation and discovered from the approximate dates of December 26, 2016 through January 8, 2017, Juan Contreras Nunez had a 13-year old female staying at his residence. When the victim returned home on January 9th, she disclosed to her mother that Contreras Nunez molested her on numerous occasions during this visit. The incident was initially reported to Palm Springs Police Department and forwarded to Highland Police. Detectives spoke with the victim who disclosed additional criminal acts. A search warrant was served at the residence on January 12th. Contreras Nunez was detained at the scene and numerous items of evidence were seized. Contreras was arrested and booked at West Valley Detention Center.
Detectives are concerned there may be additional victims. Contreras Nunez had a wife, "Crystal" and several step children living with him several months ago, which was evidenced by items recovered during the search warrant. They disappeared inexplicably, leaving all their clothing, personal items and toys. They did not leave any forwarding information and their whereabouts are unknown. Contreras Nunez thinks they may have fled to Oklahoma.
If anyone knows Crystal or the children, has information regarding their whereabouts, or has information about this crime or regarding additional victims, they are asked to contact the Highland Police Department at (909)425-9793.
To view the booking photo: www.nixle.us/97REL
Refer: Deputy Bridget Smith
Station:Highland Police Department
Case #:13100168
Phone No. (909)425-9793 or after hours (909)387-8313
John McMahon, Sheriff-Coroner
San Bernardino County Sheriff-Coroner Department
Sheriff's Public Affairs Division
655 E. Third Street
San Bernardino, California 92415-0061
Telephone: (909) 387-3700