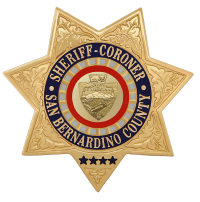 San Bernardino County Sheriff's Department
Press Release
DATE/TIME: January 19, 2017 / 3:30 PM
INCIDENT: PC 273(A): Child Cruelty
SUSPECT(S): Sierra Kussart, 23 years old, of Twentynine Palms
Cody Nash, 25 years old, of Twentynine Palms
VICTIM: Confidential
Summary
On July 23, 2016, Nash and Kussart had the victim admitted to High Desert Medical Center (HDMC) for an injury to the Victim's right arm. X-rays were taken and the injury was found to be a spiral fracture to the victim's right humerus bone. Doctors referred them to Loma Linda University Medical Center (LLUMC) for additional treatment.
  
The injury was suspicious and LLUMC contacted Children and Family Services(CFS). CFS conducted interviews with Kussart and Nash after which the victim was removed from Kussart's custody. On July 29, 2016 Morongo Sheriff's Detectives were also notified and assisted with the removal of the removal of the victim and began their investigation.
  
The investigation concluded the victim could not have sustained the injuries as described by Nash and Kussart and were consistent with abuse. The examination also found evidence of prior injury to the victim consistent with abuse and neglect.
 
On January 12, 2017 the case was submitted to the San Bernardino County District Attorney's Office resulting in warrants being issued. Nash and Kussart were arrested on January 19th without incident and booked at the Morongo Basin jail.
  
Anyone with information regarding this investigation is urged to call the Morongo Basin Sheriff's station or at (760)366-4175. Anyone wishing to remain anonymous may contact We-Tip at 1-888-78-CRIME or www.wetip.com.
  
Refer:Chris Bertetto, Detective
Station: Morongo Basin Station
Case #: 201601274
Phone No. (760) 366- 4175
John McMahon, Sheriff-Coroner
San Bernardino County Sheriff-Coroner Department
Sheriff's Public Affairs Division
655 E. Third Street
San Bernardino, California 92415-0061
Telephone: (909) 387-3700