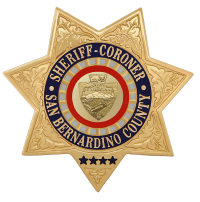 San Bernardino County Sheriff's Department
Press Release
DATE/TIME OF INCIDENT: March 15, 2017 – 10:53 am
INCIDENT: Animal Cruelty
SUSPECT(S): Jose Vargas, 52-year-old resident of Oro Grande
Jose Lopez Vargas, 24-year-old resident of Oro Grande
Summary
San Bernardino County Sheriff's Department Rural Crime Task Force gathered information on a possible illegal bird fighting operation. This illegal activity was being conducted at a residence in the 24000 block of Ledbury Avenue in the community of Oro Grande.
On Wednesday, March 15, 2017 at approximately 10:53 am a search warrant was served at the address regarding the illegal bird fighting. A total of 117 roosters were located on the property. These roosters were found housed in separate cages and the majority of them had their combs and waddles removed. All 117 roosters were seized with the assistance of San Bernardino County Animal Control.
Property owners, Jose Vargas and Jose Lopez Vargas were issued citations for animal cruelty and released at the scene.
Anyone with information regarding this crime is urged to contact Deputy Rob Oakleaf at the Victor Valley Sheriff's Lucerne Sub-station at (760) 248-7655. Persons wishing to remain anonymous can report information to We Tip by calling 1-800-78-CRIME, or by accessing the website at www.wetip.com.
Refer: Pamela Hoffman
Case #: 071700917
Station: Victor Valley
Phone No: 760-552-6844
John McMahon, Sheriff-Coroner
San Bernardino County Sheriff-Coroner Department
Sheriff's Public Affairs Division
655 E. Third Street
San Bernardino, California 92415-0061
Telephone: (909) 387-3700