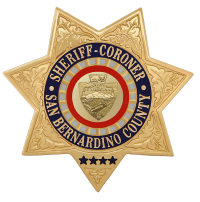 San Bernardino County Sheriff's Department
Press Release
INCIDENT: Cultivation of Marijuana
LOCATION: 16400 block of Desert Knoll Drive
SUSPECT(S): Jimmy Song, 59-year old Victorville resident
Quyeh Songnghiem, 53-year old Victorville resident
Summary
On October 15, 2017, Deputy A. Harvey, from the Victorville Police Department, responded to the 16400 block of Desert Knoll Drive for a report of suspicious circumstances. The reporting party witnessed two males jump the fence into the backyard of a neighboring house and carrying away bags from the location.
Deputy Harvey was unable to locate the two male subjects seen by the neighbor. However, while conducting a security check of the property Harvey noticed the guest house's door was open. Inside the guest house Harvey found numerous marijuana plants and equipment used for growing and the cultivation of marijuana. As additional deputies arrived, the occupants of the property were located inside the main house, which was also being used for the cultivation of marijuana.
Detectives from San Bernardino County Sheriff's, Marijuana Enforcement Team, responded and assumed the investigation. In total, over 1,500 marijuana plants were recovered from the property. Jimmy Song and Quyeh Songnghiem were arrested and booked at the High Desert Detention Center for cultivation of marijuana.
Anyone with information about this investigation is asked to contact the Sheriff's Gangs/Narcotics Division at (909) 387-8400 or the Victorville Police Department at (760) 241-2911. Callers wishing to remain anonymous are urged to call the We-Tip Hotline at 1-800-78 CRIME (27463) or you may leave information on the We-Tip website at www.wetip.com.
Refer: Mara Rodriguez, Media Relations Officer
Station: Victorville Police Department
Case #: 651700290
Phone No. (760) 241-2911
John McMahon, Sheriff-Coroner
San Bernardino County Sheriff-Coroner Department
Sheriff's Public Affairs Division
655 E. Third Street
San Bernardino, California 92415-0061
Telephone: (909) 387-3700