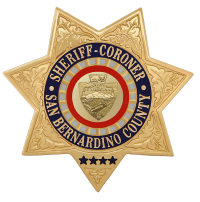 San Bernardino County Sheriff's Department
Press Release
DATE/TIME: December 29, 2017
INCIDENT: Felony Child Endangerment, Possession for Sales of Narcotics
LOCATION: 12900 5th Street, Yucaipa
SUSPECT #1: Marcella Lafayette, 29-year-old resident of Yucaipa
SUSPECT #2: Michael Cantwell, 29-year-old resident of Yucaipa
Summary
On December 29, 2017, Yucaipa Station deputies assisted Children and Family Services (CFS) social workers with the removal of three children ages 6, 7, and 12 years old from a home in the 12900 block of 5th Street in Yucaipa. When deputies and CFS workers arrived, they found the three children home alone living in a filthy residence that had food, clothing and items covering the floors. Deputies also located an illegal electrical bypass with loose live wires hanging from the open electrical box that the children had access to. SCE responded and confirmed the illegal electrical bypass could have started a house fire or electrocuted the children. The children's mother Marcella Lafayette and her boyfriend Michael Cantwell arrived a short time later. Deputies seized narcotic medication and narcotic paraphernalia, the electricity was shut off by SCE.
Lafayette was arrested and booked for PC 273A(a), Felony Child Endangerment and HS 11351, Possession for Sales of Narcotics. Cantwell was arrested and booked for HS 11364(a), Possession of Drug Paraphernalia.
Citizens with information regarding these crimes are encouraged to contact Deputy McDaniel at (909) 918-2305. Citizens may also anonymously provide information to We Tip by calling 1-800-78 CRIME (1-800-782-7463) or by visiting WETIP.COM.
Refer: Deputy J. McDaniel and Detective Patton
Station: Yucaipa Police and Sheriff Station
Phone No. (909) 918-2305
Case No. 141704167
John McMahon, Sheriff-Coroner
San Bernardino County Sheriff-Coroner Department
Sheriff's Public Affairs Division
655 E. Third Street
San Bernardino, California 92415-0061
Telephone: (909) 387-3700