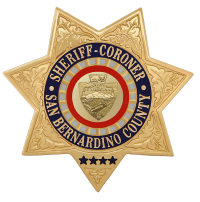 San Bernardino County Sheriff's Department
Press Release
DATE/TIME: October 31, 2017
INCIDENT: PC 246.3 (b) – Negligent Discharge of a Weapon
PC 182 (a) (1) – Conspiracy
LOCATION: Brandon Rd / Cramer Rd, City of Yucaipa
SUSPECT: Andrew Miner, 18 years old, resident of Colton
Austin Agee, 19 years old, resident of Colton
Tristin McDaniel-Roper, 18 years old, resident of Colton
Summary
On Saturday, October 28, 2017, three juveniles were walking in the area of Brandon Rd and Cramer Road in the City of Yucaipa. As they did so, the three suspects drove by in a black Honda vehicle and discharged several rounds from two separate paint ball guns. Two of the victims were hit by the paintball projectiles and sustained minor injuries.
Yucaipa Police Deputies and Detectives assumed the investigation, and all 3 suspects were immediately identified as former students of Yucaipa High School.
The investigation revealed that the victims were random targets of the suspects, and did nothing to provoke this incident. During further investigation, it was learned that the three suspects may have been planning to go out and shoot random subjects on Halloween as kids were Trick-or-Treating.
On Monday, October 30, 2017, all three suspects were contacted and interviewed on the telephone. At the conclusion of the interviews, arrangements were made for all three suspects to turn themselves in to authorities. On Tuesday, October 31, 2017, all three suspects turned themselves in to detectives at the Yucaipa Police Station. All suspects were arrested for the above charges. They were booked into the Central Detention Center, where they are being held in lieu of $50,000 bail.
During the investigation, it was found that all three suspects may have also shot other subjects in the area. Detectives are releasing a photo of each of the suspects, as they believe there may be additional victims who were shot by the suspects with paintball projectiles. Detectives are encouraging any additional victims to come forward and contact Yucaipa Police Detectives.
Anyone with information about this case is urged to contact the Yucaipa Police Department Detective Division. If you choose to remain anonymous, call WeTip at 1-800-78-CRIME.
Booking photos available at: https://local.nixle.com/alert/6236597/
Refer: Detective Donald Patton
Station: Yucaipa Station
Phone No: (909) 918-2305
Case No: 141703466
John McMahon, Sheriff-Coroner
San Bernardino County Sheriff-Coroner Department
Sheriff's Public Affairs Division
655 E. Third Street
San Bernardino, California 92415-0061
Telephone: (909) 387-3700