DATE/TIME:  November 27, 2018 / 1:56 a.m.
INCIDENT:    PC20150 – Altered Imitation Firearms
LOCATION:   Baseline Road x Rochester Avenue
SUSPECT:    Chris Ayala, 18-years-old, resident of Ontario
SUMMARY:
On Tuesday, November 27, 2018, Deputy Coss Y Leon from the Rancho Cucamonga Police Department observed a suspicious vehicle stopped on Baseline Road. As the deputy approached the driver's side of the vehicle, he saw a Glock handgun wedged between the driver's seat and the center console. The deputy detained the driver, Chris Ayala and a passenger until additional deputies arrived. The Glock was found to be an airsoft gun with the orange tip purposely removed. A second airsoft, an Uzi, was found inside the passenger compartment with the orange tip removed as well.
Ayala was arrested and booked into the West Valley Detention Center for the altered imitation firearms and was later cite released.
Anyone with information regarding this investigation is urged to contact the Rancho Cucamonga Police Department.  Callers wishing to remain anonymous can call the We-tip Hotline at 1-800-78-CRIME (27463) or you may leave information at www.wetip.com.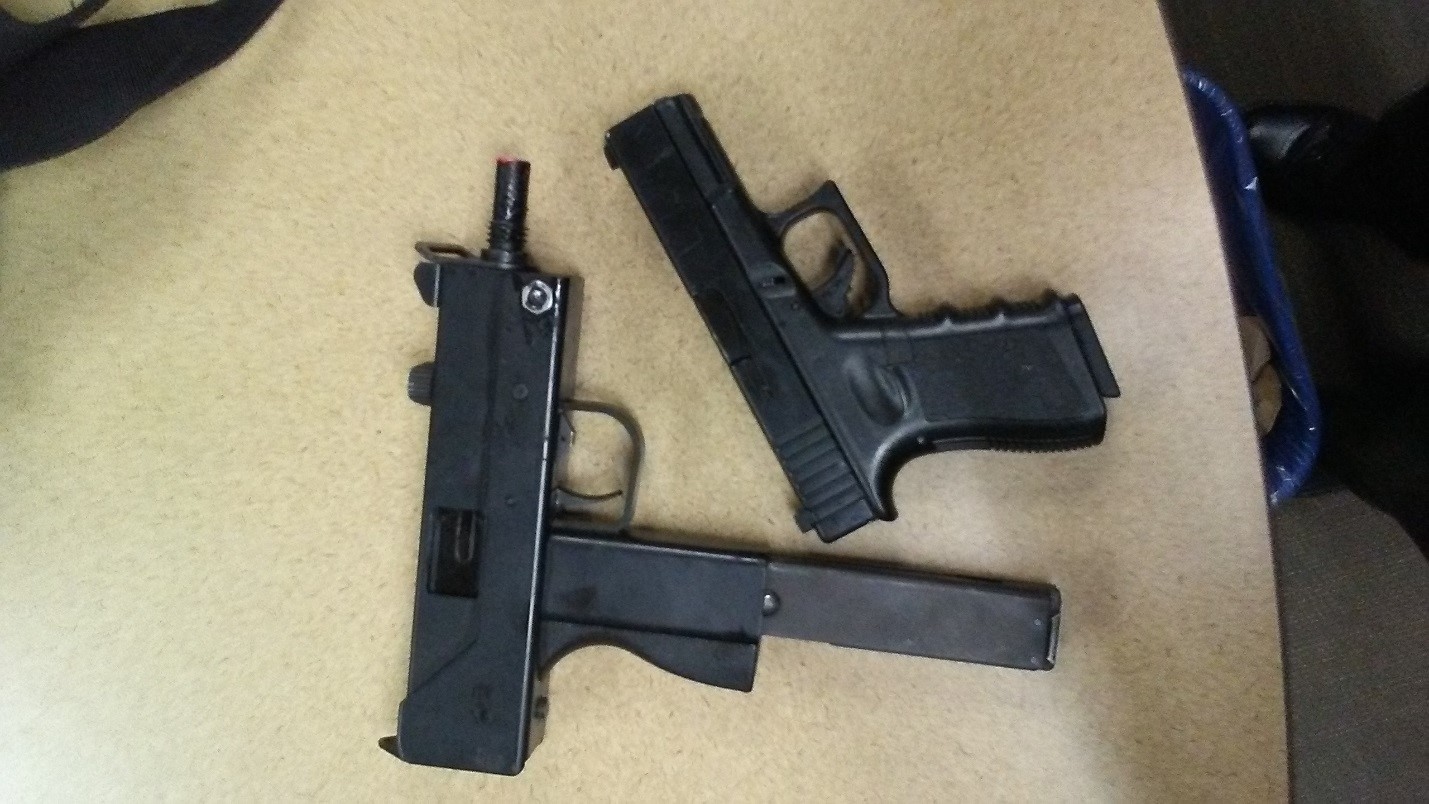 Refer:             Deputy Coss Y Leon
Station:          Rancho Cucamonga Police Department
Phone No.     (909) 477-2800
Report:           111815543
John McMahon, Sheriff-Coroner
San Bernardino County Sheriff-Coroner Department