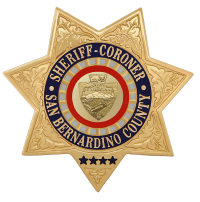 San Bernardino County Sheriff's Department
Press Release
DATE/TIME: April 4, 2018/ 9:33 p.m.
INCIDENT: Burglary
Conspiracy to Commit a Crime
LOCATION: 12800 block of Foothill Blvd., Rancho Cucamonga
SUSPECT: Juanesha Ables, 23-year-old resident of Fontana
Monique Winston, 21-year-old resident of Long Beach
Andrea Edwards, 22-year-old resident of San Bernardino
Summary
On April 4, 2018, at 9:33 p.m., deputies from the Rancho Cucamonga Police Department responded to Food 4 Less regarding stolen over the counter medication. The suspects stole merchandise and left in a white Mercedes Benz. Later that day, the Ontario Police Department conducted a traffic stop of the vehicle related to the burglary. Ables, Winston and Edwards were arrested for receiving known stolen property and were booked into the West Valley Detention Center by the Ontario Police Department.
On April 5, 2018, Deputy Alvarado continued the investigation and recovered the stolen merchandise and added conspiracy to commit a crime and burglary to their charges. The suspects bail amount is $25,000.00 each.
Anyone with information regarding this investigation is urged to contact the Rancho Cucamonga Police Department.Callers wishing to remain anonymous can call the We-tip Hotline at 1-800-78-CRIME (27463) or you may leave information at www.wetip.com.
Refer: Deputy Alvarado
Station:Rancho Cucamonga Police Department
Phone No. (909) 477-2800
Report:111804218
John McMahon, Sheriff-Coroner
San Bernardino County Sheriff-Coroner Department
Sheriff's Public Affairs Division
655 E. Third Street
San Bernardino, California 92415-0061
Telephone: (909) 387-3700