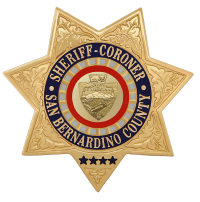 San Bernardino County Sheriff's Department
Press Release
DATE: March 20, 2018/ 3:52 p.m.
INCIDENT:Grand Theft
LOCATION:12500 block of South Mainstreet, Rancho Cucamonga
SUSPECT:Zulay Saauvedra, 26 year-old from Downey
Nicolas Mendez Zorro, 28 year-old from Downey
Summary
On March 20, 2018, at 3:52 p.m., deputies from the Rancho Cucamonga Police Department, responded to a theft at Victoria's Secret. A Hispanic male and Hispanic female adult exited the store with the stolen merchandise before the deputies' arrival. The deputies located the suspects in their parked vehicle during an area check and made contact with the suspects who matched the description.
The deputies detained Saauvedra and Zorro for the investigation. During the contact, Saauvedra had stolen merchandise in her possession. Additional stolen items from Abercrombie and Fitch were found inside the suspects' car. A total of $4,133 was recovered. Saauvedra and Zorro were arrested and booked in for Grand Theft at the West Valley Detention Center with a bail of $50,000 each.
On March 30, 2018, a search warrant was served at the suspect's residence, where more stolen property was recovered. The investigating deputies, MET and Victoria's Secret Loss Prevention assisted with the investigation.
Anyone with information regarding this investigation is urged to contact the Rancho Cucamonga Police Department.Callers wishing to remain anonymous can call the We-tip Hotline at 1-800-78-CRIME (27463) or you may leave information at www.wetip.com.
Refer: Deputy Cova
Station:Rancho Cucamonga Police Department
Phone No. (909)477-2800
Report:111803554
John McMahon, Sheriff-Coroner
San Bernardino County Sheriff-Coroner Department
Sheriff's Public Affairs Division
655 E. Third Street
San Bernardino, California 92415-0061
Telephone: (909) 387-3700