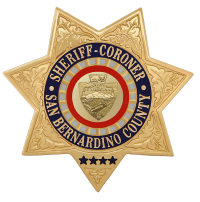 San Bernardino County Sheriff's Department
Press Release
DATE/TIME: January 2, 2018/ 4:20 p.m.
INCIDENT: Identity Theft
LOCATION: 11400 block of Mission Vista Drive
SUSPECT: Jason Schoen, 37 years-old from Los Angeles
Yvonne Joanna Sandoval, 31 years-old from Commerce
Brittany McCloskey, 31 years-old from Downey
Summary
On January 2, 2018, at approximately 4:20 p.m., deputies from the Rancho Cucamonga Police Department responded to the Hilton Garden Inn for identity theft activity. Two women paid for their hotel using a fraudulent credit card. Deputies arrived and detained Yvonne Sandoval and Brittany McCloskey.
Through investigation deputies learned a third suspect, Jason Schoen, also paid for his hotel room with a fraudulent credit card. Schoen was not in the hotel when deputies arrived, but was detained outside of the hotel when he returned. Deputies recovered narcotics and equipment used to make fraudulent credit cards along with counterfeit money inside the suspect's rental vehicles and hotel rooms. The suspect's rental vehicles were also paid for using fraudulent credit cards.
Schoen, Sandoval and McCloskey were arrested and booked at the West Valley Detention Center for identity theft with a $50,000 bail.
Anyone with information regarding this investigation is urged to contact. Callers wishing to remain anonymous are urged to call the We-tip Hotline at 1-800-78-CRIME (27463) or you may leave information on the We-Tip Hotline at www.wetip.com.
Refer: Deputy Anthony Thomas
Station: Rancho Cucamonga
Phone No. (909)477-2828
Case No. 111800073
John McMahon, Sheriff-Coroner
San Bernardino County Sheriff-Coroner Department
Sheriff's Public Affairs Division
655 E. Third Street
San Bernardino, California 92415-0061
Telephone: (909) 387-3700