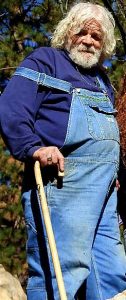 DATE: June 3, 2018
INCIDENT: Missing Person
LOCATION: Hunsaker Road and Deep Creek, Running Springs
MISSING PERSON: Ronald Emmitt Yocom, age 67 – white male adult, 5'9″, approximately 200 pounds, grey hair and brown eyes
SUMMARY:
On June 7th, the family of Ronald Emmitt Yocom reported him missing to the Twin Peaks Sheriff's Station. Mr. Yocom was last seen on June 3, 2018, hiking the trail near Hunsaker Road and Deep Creek in the community of Running Springs. An extensive search of the hiking trail has been conducted however, Mr. Yocom has not been located. Deputies were advised by the family that Mr. Yocom has the beginning stages of dementia and heart disease.
Anyone with information regarding the whereabouts of Mr. Yocom is asked to call the Twin Peaks Sheriff's Station at (909) 336-0600.
Callers wishing to remain anonymous are urged to call the We-Tip Hotline 1-800-78-CRIME (27463) or you can leave information on the We-Tip website www.wetip.com.
Refer: Twin Peaks Sheriff's Station
Phone No.: (909) 336-0600
John McMahon, Sheriff-Coroner
San Bernardino County Sheriff-Coroner Department