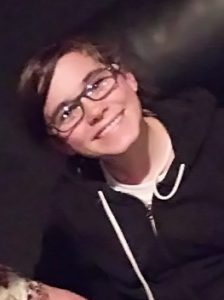 DATE/TIME: Monday, June 25, 2018, at 1:00 p.m.
INCIDENT: Runaway/Missing Juvenile
LOCATION: Lucerne Valley
MISSING PERSON: Donna Rae McClain, white female juvenile, 13-year-old, resident of Lucerne Valley, 5'3", 110 pounds, Brown hair, hazel eyes, wearing blue shirt and blue jeans.
SUMMARY: Detective from the Victor Valley Station are looking for a missing juvenile. Donna Rae McClain walked away from Lucerne Valley Elementary School at approximately 1:00 p.m. Donna was last seen wearing a blue shirt and blue jean shorts with fringe on the bottom. Donna is a 13-year-old juvenile but has the mental capacity between an 8-10 year-old. Donna was last seen hitch hiking along Highway 18 near Milpas Road and is believed to have received a ride to the Town of Apple Valley. Donna may be trying to get to the Rialto area where she has a boyfriend and previously lived.
Refer: Det. J. Collins
Station: Victor Valley Station
Phone No.: (760) 552-6800
Case No.: 071802045
JOHN McMAHON, Sheriff-Coroner
San Bernardino County Sheriff-Coroner Department