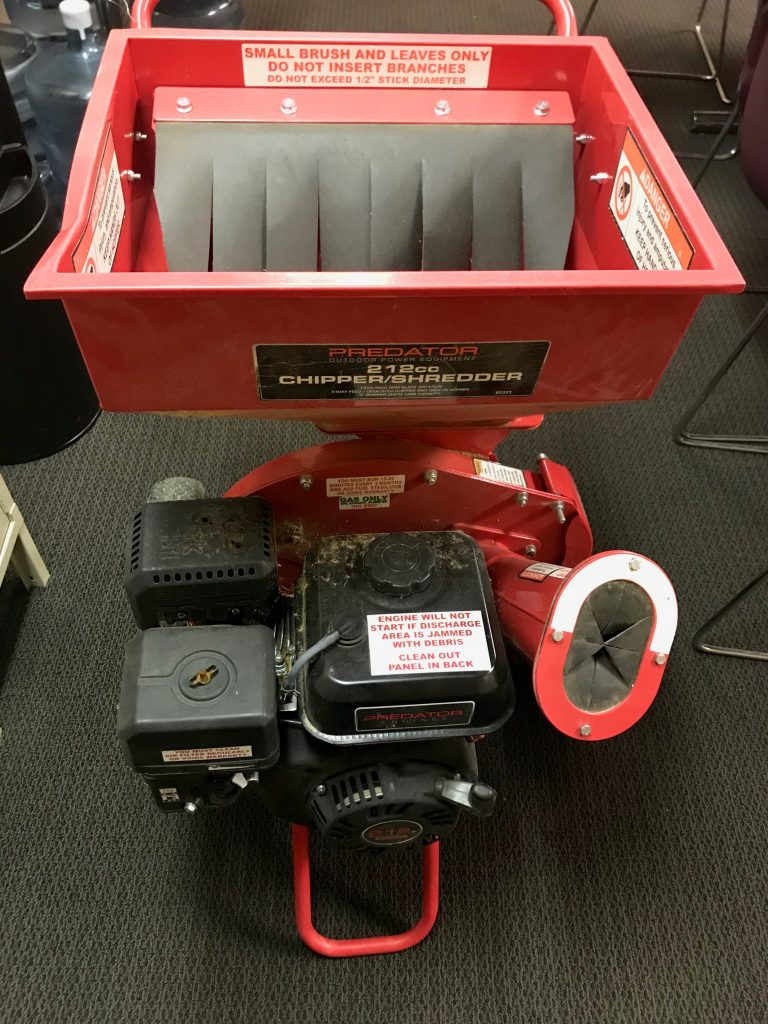 DATE/ TIME OF INCIDENT: Tuesday, September 3, 2019 at 8:31 pm
INCIDENT: REQUESTING COMMUNITY ASSISTANCE IN IDENTIFYING STOLEN PROPERTY
LOCATION: Phelan
SUSPECT: Tiffany Leanne Peairs, 25 years-old, of San Bernardino
SUMMARY:
On Tuesday, September 3, 2019, at 8:31 pm, Deputy J. Lee arrested Tiffany Leanne Peairs for being in possession of stolen property.
Peairs was found in possession of multiple items confirmed to be stolen. A Red Predator Engines 212CC Wood Chipper was also located and deputies are trying to identify the owner.
If this item belongs to you, or if you believe you know who the owner may be, you are urged to contact Deputy J. Lee at Victor Valley Sheriff's Station, Phelan Sub-Station, (760) 995-8781. Persons wishing to remain anonymous can report information to WeTip by calling 1-800-78-CRIME, or by accessing the website at www.wetip.com.
Refer: Staci Parks
Station: Victor Valley
Report # 071902794
Phone No: 760-552-6845
JOHN MCMAHON, Sheriff-Coroner
San Bernardino County Sheriff-Coroner Department