DATE/ TIME OF INCIDENT:  Tuesday, September 25, 2018, at 10:03pm
INCIDENT:      ROBBERY
LOCATION:    15100 Block of Ivy Ct., in Adelanto
SUSPECT:     Jayveyon Louis Burley, age 18 a resident of Victorville
Two black male adults (No other description available at the time of this release)
VICTIM:          Male adult, 48 years-old, of Victorville
SUMMARY:
UPDATE  09/27/2018:
Detectives and deputies worked together with management from Domino's Pizza in Victorville to gather information on suspects responsible for the robbery of their delivery driver.  On Wednesday, September 26, 2018, Deputies J. Hayes and K. Kraft contacted 18-year-old Jayveyon Louis Burley. Burley, a resident of Victorville, was found in possession of the weapon used in the commission of the crime, a black mask and other evidence pertinent to the crime.
Jayveyon Burley was arrested and booked at High Desert Detention Center in lieu of $100,000 bail.  It is believed Burley could be responsible for several additional robberies within the high desert.  Anyone with any information is asked to call Detective J. Lozano at 760-552-6800.  The investigation is continuing to identify the additional suspects.
There is no more information at the time of this release. The investigation is continuing.
Anyone with information regarding this crime is urged to contact the Victor Valley Sheriff's Station Detective Division, (760) 552-6800. Persons wishing to remain anonymous can report information to WeTip by calling 1-800-78-CRIME, or by accessing the website at www.wetip.com.
____________________________________________________________________________________
On Tuesday, September 25, 2018, at 10:03pm, deputies from the Victor Valley Sheriff's Station responded to the report of a robbery in the 15100 block of Ivy Ct., in Adelanto.
The victim, a pizza delivery driver, was delivering pizza in the 15100 block of Ivy Ct., in Adelanto when he was approached by three black male adults and robbed at gunpoint.  The suspects stole an undisclosed amount of cash and the victim's car keys.  The keys were later found nearby.  No vehicle seen.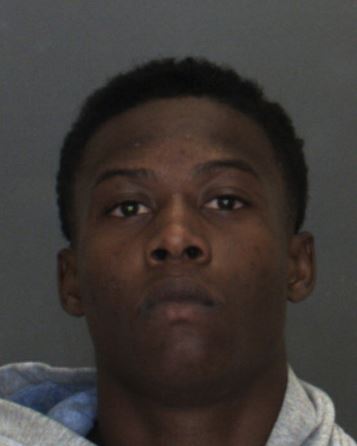 Refer:   Staci Parks
Station:  Victor Valley
Report #   241802541
Phone No:   760-552-6845
JOHN MCMAHON, Sheriff-Coroner
San Bernardino County Sheriff-Coroner Department