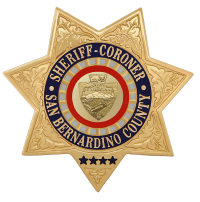 San Bernardino County Sheriff's Department
Press Release
DATE/TIME: Thursday, April 5, 2018, at 07:00am
INCIDENT: THC Lab / Cultivation of Marijuana
LOCATION: 15000 block of State Highway 173, Silverwood, CA
SUSPECTS: Jason Espinoza, 35 years of age, of Apple Valley
David Vargas, 34 years of age, of Pico Rivera
Summary
On Thursday, April 5, 2018, at 07:00 am, Rural Crime Task Force Deputies Oakleaf and Stanley from the Victor Valley Sheriff Station along with members from the Sheriff's Marijuana Enforcement Team served a search warrant at the 15000 block of State Highway 173 reference illegal marijuana grow.During a search of the property, they also located an illegal THC extraction lab.Over 1500 marijuana plants, in various stages of growth, along with three 55-gallon drums of hydrogen peroxide were found inside a large barn on the property. The elaborate operation damaged the historic barn that was built in the late 1800s.
The THC lab and grow operation used advanced lighting, air conditioning, fans, and exhaust blowers to control the climate inside the barn as well as an air-filtering system to control the odor of marijuana. Investigators also found the electricity at the location was being stolen to facilitate the grow operation. Personnel from Southern California Edison assisted in the electrical theft investigation.
San Bernardino County Fire personnel responded to the location to assist with the hazmat issue of the hydrogen peroxide drums.The extreme measures used to illegally grow marijuana and extract THC endangers the public living near the residence.The potential for an explosion and fire when extracting THC are high due to the materials used.
Jason Espinoza and David Vargas were contacted on the property.They were both arrested for TCH extraction lab and illegal cultivation of marijuana.They were booked at the High Desert Detention Center and are being held in lieu of $500,000.00 bail.
Anyone with information regarding this crime is urged to contact Deputies Oakleaf or Stanley or Detective Bassett at Victor Valley Sheriff's Station, (760) 552-6800. Persons wishing to remain anonymous can report information to WeTip by calling 1-800-78-CRIME, or by accessing the website at www.wetip.com.
Refer: Robert Oakleaf and Randy Stanley, Deputy Sheriff
Station: Victor Valley
Report #651800159
Phone No: 760-552-6845
John McMahon, Sheriff-Coroner
San Bernardino County Sheriff-Coroner Department
Sheriff's Public Affairs Division
655 E. Third Street
San Bernardino, California 92415-0061
Telephone: (909) 387-3700