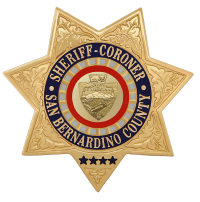 San Bernardino County Sheriff's Department
Press Release
DATE/TIME OF INCIDENT: Thursday, April 12, 2018 12:00 p.m. to 6:00 p.m.
INCIDENT: Proactive Patrol Operation
LOCATION: Town of Wrightwood, Ca.
SUSPECTS: Treloar, Jacob 33-year-old male resident of Wrightwood
Bottorff, Terry 67-year-old male, resident of Wrightwood
Halpin, Peter 58-year-old male, resident of Wrightwood
Jiminez, Lainee Nicole 31-year-old-female of Palm Springs
Summary
On Friday, April 13, 2018, deputies from the Victor Valley Sheriff's Station along with officers from the San Bernardino County Probation Dept. conducted a Proactive Patrol Operation in Wrightwood. The goal of the operation was to attempt to locate and arrest several subjects with outstanding arrest warrants as well as contacting subjects on probation at their homes and ensuring they are in compliance with the terms and conditions of their probation.
During the course of the operation, 3 subjects were arrested for outstanding misdemeanor or felony warrants and 1 subject was arrested for violation of probation.
This operation is part of the Sheriff's Department's ongoing efforts to ensure safety in the communities it serves. Similar operations of this type are planned in the future in other communities served by the Victor Valley Sheriff's Station.
Refer: Staci Parks
Station: Victor Valley Station
Phone No: 760-552-6845
John McMahon, Sheriff-Coroner
San Bernardino County Sheriff-Coroner Department
Sheriff's Public Affairs Division
655 E. Third Street
San Bernardino, California 92415-0061
Telephone: (909) 387-3700