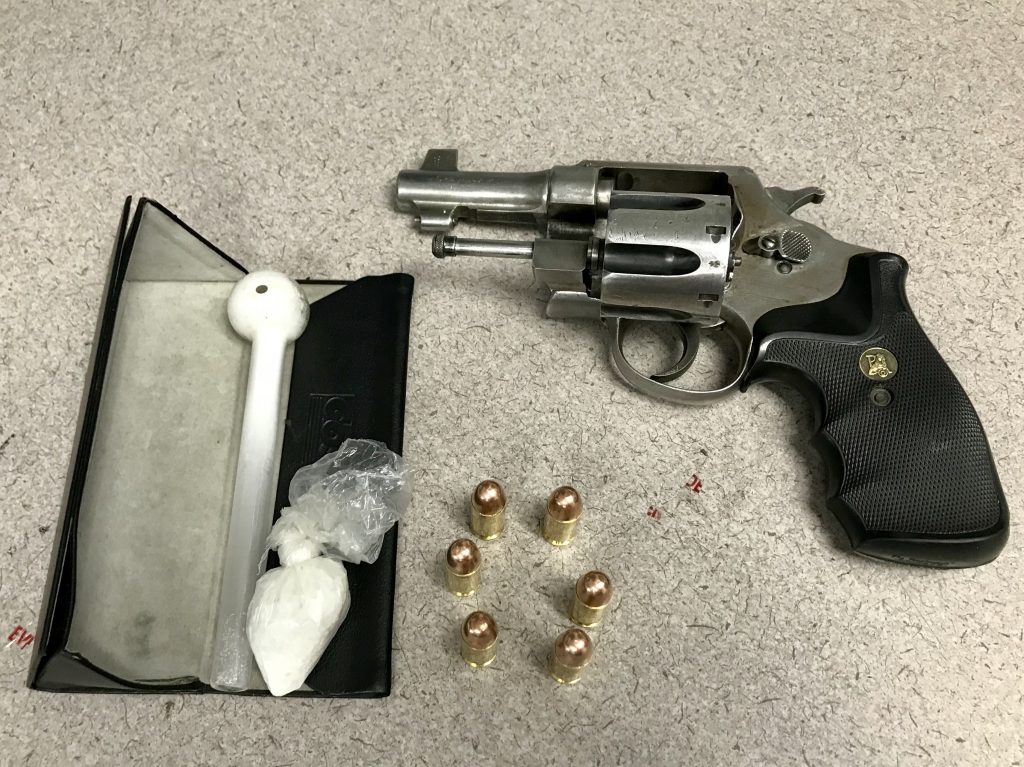 DATE/TIME: July 10, 2019 / 10:35am
INCIDENT: Possession of a Controlled Substance While Armed, Carrying a Stolen Loaded Firearm, Child Cruelty, Felon in Possession of a Firearm
LOCATION: Village Drive and Tawney Ridge Lane, Victorville
SUSPECT: Gerardo Mora, 33-year old Victorville resident
SUMMARY:
On July 10, 2019, Deputy R. Polar and Deputy N. Collas from the Victorville Police Department conducted a traffic stop on Village Drive near Tawney Ridge Lane.
As deputies approached the vehicle, they observed the driver, Gerardo Mora, reaching toward the rear passenger compartment. After having Mora exit the vehicle deputies learned he had narcotics on him and had handed a loaded firearm to his 11-year old daughter, in the back seat of the vehicle, instructing her to hide it. Deputies recovered the loaded handgun, which was found to be stolen, and approximately 15 grams of suspected methamphetamine.
Mora, a convicted felon, was arrested and booked at High Desert Detention Center for possession of a controlled substance while armed, carrying a stolen loaded firearm, child cruelty, and felon in possession of a firearm. He is scheduled to appear in Victorville Superior Court on July 12, 2019.
Anyone with information about this investigation is asked to contact Deputy R. Polar or Deputy N. Collas at the Victorville Police Department at (760) 241-2911 or Sheriff's Dispatch at (760) 956-5001. Callers wishing to remain anonymous are urged to call the We-Tip Hotline at 1-800-78CRIME (27463), or you may leave the information on the We-Tip website at www.wetip.com.
Refer: Mara Rodriguez, Media Relations
Station: Victorville Police Department
Case #: 171905964
Phone No. (760) 241-2911
JOHN MCMAHON, Sheriff-Coroner
San Bernardino County Sheriff-Coroner Department