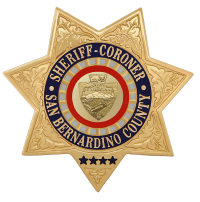 San Bernardino County Sheriff's Department
Press Release
DATE/TIME: April 27, 2018
INCIDENT: PC 459 – Burglary
LOCATION: 37300 Block Wildwood View Dr., City of Yucaipa
SUSPECTS: Unknown
Summary
On April 24, 2018, Yucaipa Police were alerted of a theft that occurred at a residence. At approximately 6:00 am, an unknown suspect entered the victim's garage, and stole several items from a vehicle within the garage.
The suspect was seen arriving in the area in a white compact vehicle. The suspect was captured on surveillance video as he approached the victim's residence.
Detectives are releasing a portion of the video surveillance tape, showing the suspect and his vehicle. Detectives are asking anyone with information on the identity of the suspect, to contact the Yucaipa Police Department.
Anyone with information about this crime is encouraged to call the Yucaipa Police/Sheriff's Station, Detective Division at 909-918-2305.Information can be provided anonymously by calling We-Tip at 800-78-CRIME (800-782-7463) or by visiting the We-Tip website at www.wetip.com.
Refer: Detective Donald Patton
Station: Yucaipa Station
Phone No: (909) 918-2305
Case #:141801260
John McMahon, Sheriff-Coroner
San Bernardino County Sheriff-Coroner Department
Sheriff's Public Affairs Division
655 E. Third Street
San Bernardino, California 92415-0061
Telephone: (909) 387-3700