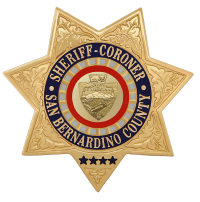 San Bernardino County Sheriff's Department
Press Release
DATE/TIME: Tuesday, April 3, 2018, 4:18 am
INCIDENT: PC 459 – Commercial Burglary
LOCATION: 32000 and 33000 blocks of Yucaipa Boulevard, Yucaipa
VICTIM(S): Danny's Pizza & Broasted Chicken and Thai Food Xpress
SUSPECTS:Jesus Arias 19 years old, from Escondido
Kaelem Gonzales 20 years old, from Long Beach
Koollos Phillips 19 years old, from Riverside
Dashon Morales 20 years old, from Moreno Valley
Summary
During the early morning hours of April 3, 2018, two Yucaipa restaurants were burglarized by four suspects driving a dark sedan with paper plates.
Through investigation, the suspect vehicle was identified and an advisory was broadcast to be on the lookout for the suspects and their vehicle. Several hours later, the San Diego County Sheriff's Department conducted a traffic stop on the vehicle in Escondido. The four suspects were identified and evidence of the Yucaipa burglaries was located. Yucaipa detectives responded to the San Marcos Station to interview the suspects. All four were arrested for Burglary and Conspiracy to Commit Burglary. They were transported and booked at the Central Detention Center in San Bernardino.
Anyone with information about this crime is encouraged to call the Yucaipa Police/Sheriff's Department Investigations Bureau at 909-918-2305.Information can be provided anonymously by calling WeTip at 800-78-CRIME (800-782-7463) or by visiting the WeTip website at www.wetip.com.
Refer: Detective Jason Costa
Station: Yucaipa Station
Phone No: (909) 918-2305
Case No: 141801040 and 141801041
John McMahon, Sheriff-Coroner
San Bernardino County Sheriff-Coroner Department
Sheriff's Public Affairs Division
655 E. Third Street
San Bernardino, California 92415-0061
Telephone: (909) 387-3700