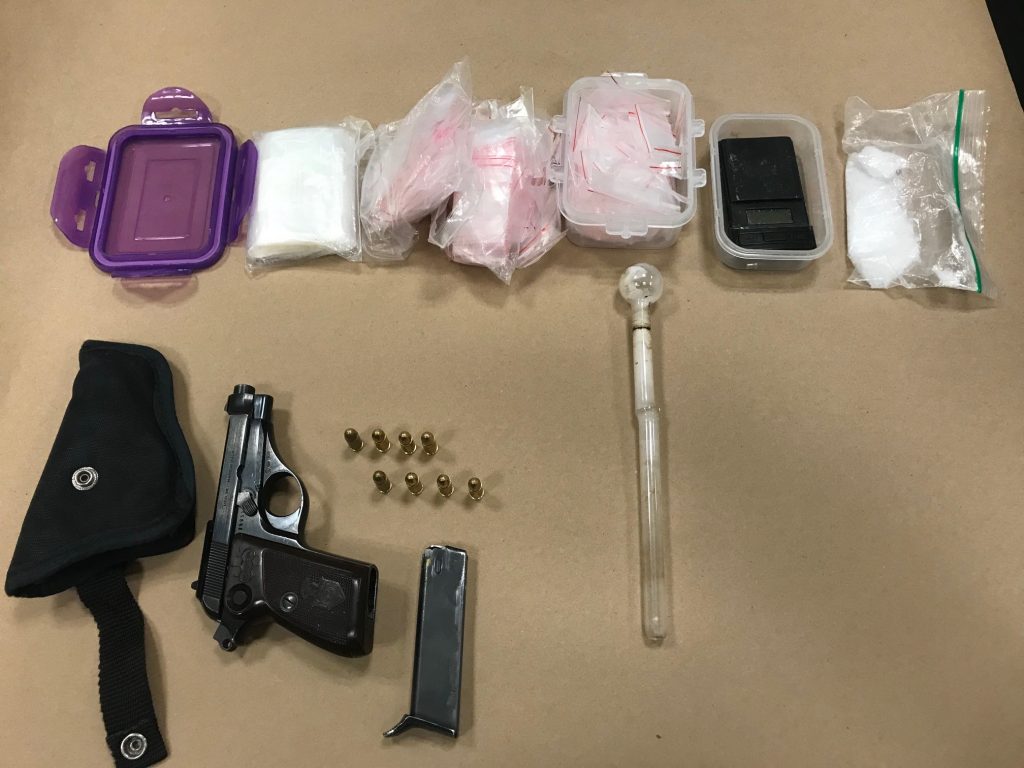 DATE/TIME: October 27, 2019 / 8:25 p.m.
INCIDENT: HS 11370.1(A) – Possession of Methamphetamine while Armed
LOCATION: 33000 block of Yucaipa Blvd, Yucaipa
SUSPECT(S): Joseph Vita, age 23 a resident of Redlands
Nicholas Thornton, age 40 a resident of Mentone
April Snyder, age 23 a resident of San Bernardino
SUMMARY: On October 27, 2019, Deputy Mike Rose initiated a check of a suspicious vehicle in the Vons' parking lot. Rose observed two subjects walk into the Vons, while one person stayed in the car. Rose contacted the occupant and identified him as Joseph Vita. Rose saw drug paraphernalia in plain view and detained Vita without incident. Thornton and Snyder were found to be the two other occupants of the car and they were detained without incident.
During a search of the vehicle, deputies located a loaded .25 caliber Beretta pistol, approximately one ounce of methamphetamine, a scale and baggies, consistent with drug sales. Deputies also found the three arrested to be babysitting a 10-month old child.
At the conclusion of the investigation, Vita and Thornton were arrested for possession of methamphetamine while armed and Snyder was arrested for being under the influence of drugs. All three were booked into West Valley Detention Center and all three face additional possible charges of child endangerment. The child was cared for by deputies and later released to Children and Family Services.
Anyone with information regarding this incident is urged to contact Yucaipa Station at (909) 918-2305. Callers wishing to remain anonymous are urged to call We-Tip Hotlineat 1-800-78-CRIME(27463) or you mayleave information on the website at www.wetip.com.
Refer: Deputy M. Rose
Station: Yucaipa Station
Phone No. (909) 918-2305
Case No. 141903378
JOHN McMAHON, Sheriff-Coroner
San Bernardino County Sheriff-Coroner Department