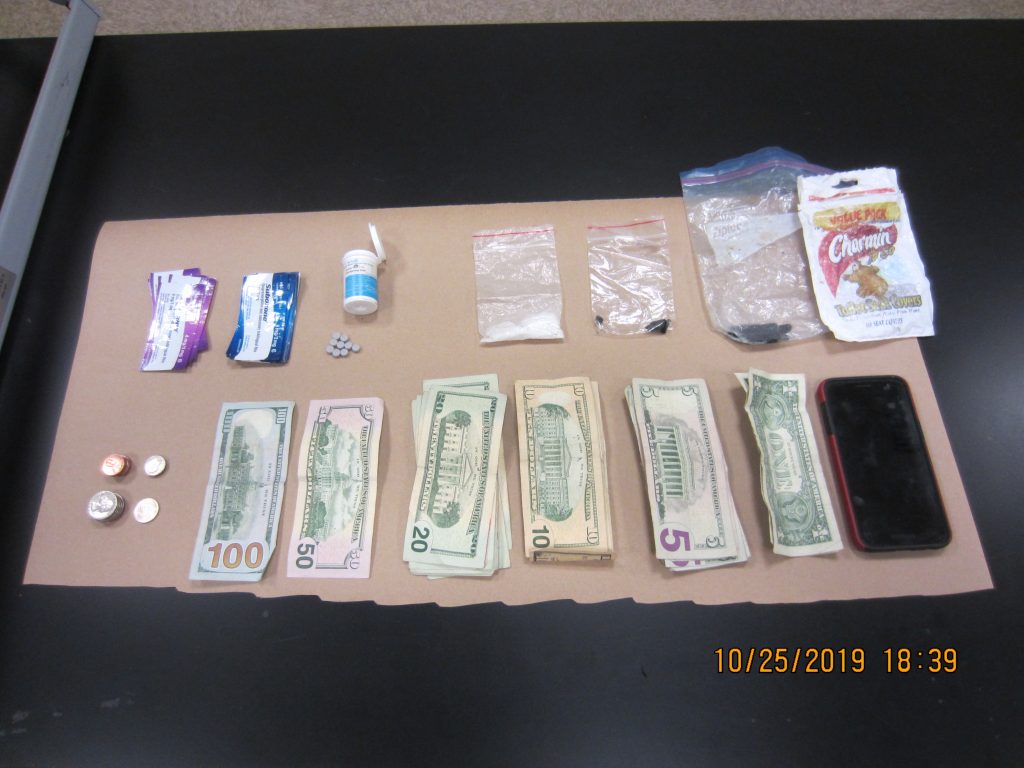 DATE/TIME: October 24, 2019 / 7:29 p.m.
INCIDENT: HS 11351 – Possession of Narcotics for Sales
LOCATION: 13600 Block of Calimesa Blvd., Yucaipa
SUSPECT(S): Angel Layva, age 25 a resident of San Bernardino
SUMMARY:
On Thursday, October 24, 2019, at 7:29 p.m., the Multiple Enforcement Team (MET) conducted a narcotics investigation based on a We-Tip from a concerned resident who reported possible drug activity at a residence in the 13600 block of Calimesa Boulevard. MET personnel contacted Angel Layva at the home. During the investigation, deputies located several bags of suspected assorted drugs hidden inside a "Charmin" package. More drugs were found on Layva's person. In total, Layva was found in possession of prescription opioids (suboxone and Oxycontin), suspected methamphetamine, suspected heroin, drug paraphernalia and items consistent with drug sales. Layva was arrested for possessing narcotics for sales and was booked into Central Detention Center.
An additional person contacted at the residence, 39 year old Jason Cox, was arrested a misdemeanor residential trespassing warrant. He was booked and later released on a citation.
Anyone with information regarding criminal activity in the city of Yucaipa is urged to contact Multiple Enforcement Team at (909) 918-2305. Callers wishing to remain anonymous are urged to call the We-Tip Hotline at 1-800-78-CRIME (27463), or you may leave information on the We-Tip Hotline at www.wetip.com
Refer: Deputy A. Alcala / Deputy D. Shelton / Probation Officer S. Ulloa
Station: Yucaipa Police Department
Phone No. 909-918-2305
Case No. 141903334
JOHN McMAHON, Sheriff-Coroner
San Bernardino County Sheriff-Coroner Department