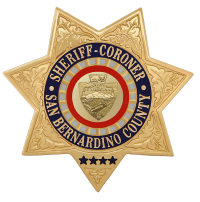 San Bernardino County Sheriff's Department
Press Release
DATE/TIME: Monday, April 9, 2018 – 6:42 am
INCIDENT: Possession of Stolen Property / Parole Violation Arrest
LOCATION: 5th Street / Yucaipa Blvd
SUSPECT: Michael Lent, 33 years old, resident of Yucaipa
VICTIM: Cole Equipment, Riverside
Summary
On Monday, April 9, 2018 at 6:42 a.m. workers arrived at the construction site at 5th Street / Yucaipa Blvd and discovered a 2007 International 2,500-gallon water truck rented from Cole Equipment was missing.
Deputy Matt King located the truck and it eventually yielded at Carter Street / Old Oak Road, where units conducted a felony traffic stop. The suspect driver, identified as Michael Lent, was taken into custody and found to be on parole out of San Diego County, but resides in Yucaipa. The vehicle, which was valued at $30,000, was released at the scene to Cole Equipment.
Michael Lent was booked at Central Detention Center for possession of stolen property and parole violation and is being held without bail.
Refer: Deputy Matt King
Station: Yucaipa Police and Sheriff
Phone No. (909) 918-2305
Case No. 141801117
John McMahon, Sheriff-Coroner
San Bernardino County Sheriff-Coroner Department
Sheriff's Public Affairs Division
655 E. Third Street
San Bernardino, California 92415-0061
Telephone: (909) 387-3700