Board Members
Biography
Phillip Cothran has served for over 24 years on the WDB, serving as chair three times and committee chair of numerous committees. As a small businessman and President of the Fontana Chamber of Commerce, he understands the needs of the business community and what it means to have a trained and qualified workforce.
William Sterling
WDB Vice Chair
Executive Board
Biography
William Sterling has served for 6 years on the Workforce Development Board, serving as Second Vice-Chair and on various committees. He is the President/CEO of Sterling Synergy Systems, Inc. providing technical and business consulting services to business throughout the United States. He is also the co-founder and President/CEO of BCM Group, Inc., which provides program and construction management services. He has over 25 years of executive management, leadership, and consulting experience with for-profit and non-profit corporations.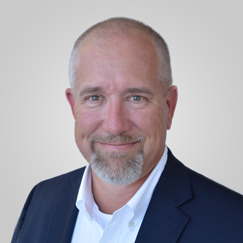 BJ Patterson
WDB 2nd Vice Chair
Chair, Youth Committee
Biography
BJ Patterson is the CEO of Pacific Mountain Logistics, LLC; he has served on the since 2014, working in various capacities including the Chairman of the Youth Committee since 2016.
Mr. Patterson is a Professional Logistics Executive and a Navy Veteran He spent the last 28 years working in various Logistics roles and has a deep understanding of industry and what is needed to represent the County's rapidly expanding logistics industry and ensure the County has trained employees to meet the demands of this growing industry.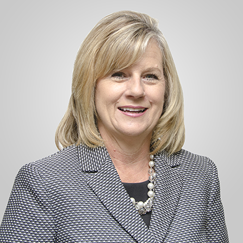 Anita Tuckerman
Chair, Economic Development and Business Resources Committee
Biography
As the VP of Asset Services and Corporate Relations for Stirling Development, Anita Tuckerman has worked diligently to promote job growth opportunities throughout the High Desert Region of San Bernardino. Her daily activities include outreach and promotion of the skilled labor force to large corporations considering relocating or expanding within the High Desert community, as well as identifying and collaborating on specific training needs required to increase local job growth.
Jonathan Weldy
Chair, Special Populations Committee
Biography
Jonathan Weldy has served on the WDB since 2012 and is involved in the different Standing Committees.
As a general contractor, land developer and advocate of the building industry, he is interested in improving relationships between the WDB and the building industry trades. He believes that the building industry offers unique opportunities to provide employment to under-educated or re-entry populations.
Biography
Cinnamon Alvarez is an entrepreneur, a life coach, and the author of the best-selling book Generating Your Own Happiness. As the multi-talented entrepreneur behind the artisanal lighting company A19, Cinnamon uses her design skills to create ceramic lighting fixtures that complement modern decor. Having been in the ceramic lighting business over 20 years, Cinnamon has also founded an art gallery, run a fitness franchise, and coached others to start their own businesses and generate their own happiness.
Cinnamon brings energy, vision, and the business acumen gained from two decades of business ownership to all her projects. She has served as President of the Los Angeles Founding Chapter of NEWH, awarding scholarships while promoting a high standard of achievement in hospitality design industry. She currently serves on the Executive Committee of the San Bernardino Workforce Development Board. She enjoys defying odds and supporting others in accomplishing their wildest dreams.
Biography
Lowell King has been a part of the Goodwill Southern California (GSC) team for 27 years. In 2001, King was appointed the Regional Operations Officer for the Goodwill Industries Inland Counties (GIIC) an organization that was facing bankruptcy and closure. Within 18 months the organization was out of debt and as a result in 2003 Lowell played an instrumental role of merging the two Goodwill's, GSC and GIIC. This created what is now the largest Goodwill service territory in North America, spanning 31,000 square miles including Los Angeles (North of Rosecrans), Riverside and San Bernardino counties. This merger has allowed GSC to dramatically increase its impact in mission services, social enterprise and the ability to serve its communities in the Inland Empire in a way that was once thought not possible. Lowell oversees the daily operations of the Inland Empire campus and works to maximize the agency's Workforce and Career Development programs, supports its social enterprise and green business lines by developing and maintaining key relationships with community leaders and governmental agencies, Local, State and Federal legislators and service groups.
Lowell has a strong commitment to the community, and has a heartfelt desire to help those around him succeed. Lowell believes that given the opportunity everyone in our community can contribute and demonstrates this through his heart, passion, and desire to enrich the lives of those in our community.
As a matter of background, Lowell serves on the boards for the San Bernardino County Emergency Food and Shelter Program (EFSP), was appointed to the San Bernardino County Workforce Development Board (WDB) (2011-2016, 2020), appointed to the WDB Executive committee (2013-2016), chaired the WDB Youth Council (2013-2016); appointed to San Bernardino County Homeless Advisory Board, St. Bernadine's Hospital Community Benefits Initiative Committee Member (2006-2017), Non-Profit Executive Network (NEN), Chair of the board of Inland Action (IA) (2021-2023), Board member of the Inland Empire Economic Partnership (IEEP); member of IEEP's Business Council and Workforce Council, and board member of the Greater Ontario Business Council. Lowell received the Terrific 20 for Senate District 20 award 2018, Finalist Man of the Year Assembly District 47 2018, finalist for the California State University San Bernardino – Spirit of the Entrepreneur Award 2017, Unforgettables Heart award 2015, Providing Help, Creating Hope award from Catholic Charities 2010, was named the Community Leader of the Year by America's Charity in 2009 and has been recognized with various other awards and proclamations from Federal, State and local officials.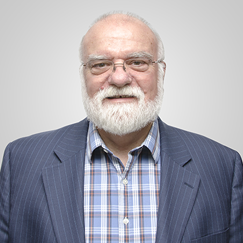 Biography
Ken Boshart is the President of Boshart Automotive, serving on the WDB for the last five years. Boshart Automotive is an employer that knows about and has used the resources the WDB has to offer. Ken is actively involved in his church, especially helping the homeless find employment.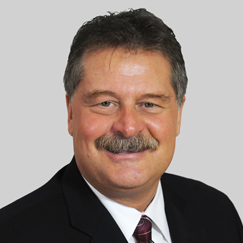 Biography
Michael J. Gallo is Co-founder, President and CEO of Kelly Space & Technology, Inc., Founder and CEO of Technical Employment Training, Inc., Board Member and Past President of the San Bernardino City Unified School District Board of Education, and an Executive Committee member of the California Workforce Development Board. Mike remains focused on innovation, technology development, and aligning Education, Workforce Development and Economic Development as the passport to prosperity for our communities.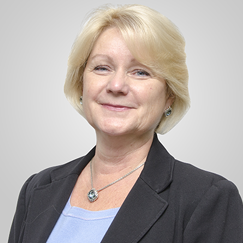 Biography
Cherilyn Greenlee has over 29 years' experience working for the State of California Employment Development Department (EDD) including Unemployment Insurance and Workforce Services Branches. She is currently the Deputy Division Chief for the Inland Empire Region of the Workforce Services Branch. She provides leadership for EDD and partner staff in an Integrated Service Delivery Model environment within the America's Job Centers of California in Riverside and San Bernardino Counties.
Biography
Scott is the CEO at Amtec Human Capital, a professional recruiting organization with 61 years of experience, nationwide operations, with offices in Southern California, Oregon, Arizona, and the Philippines Islands. Amtec specializes in placing professionals in a variety of disciplines, industries, and companies ranging from small entrepreneurial start-ups to fortune 100.
Scott has spent his career helping clients build high performing teams and helping people find meaningful work. He brings over three decades of team building focused on leadership, organizations, and individuals' contributions to organizational and personal success.
Scott received his undergraduate degree from the University of Redlands and his Executive MBA from the Drucker School of Business in Claremont. Scott enjoys speaking, consulting, teaching, and writing in the areas of selection, hiring, retention, performance management, succession and organizational planning and business management.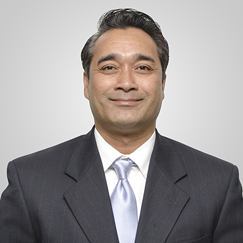 Biography
Robert Loeun has over 16 years' experience assisting individuals with disabilities seeking employment that has resulted in many successes for the job seekers and employers. The Department of Rehabilitation collaborates with the WDB to increase disability awareness in the community. As the Inland Empire District Administrator for the California Department of Rehabilitation, he works in partnership with the WDB to provide services resulting in employment, independent living and equality for individuals with disabilities.
Biography
Dr. Dale Marsden is the Superintendent for San Bernardino City Unified School District (SBCUSD). Under Dr. Marsden's leadership, SBCUSD has experienced historic graduation rates, surpassing County, State and National averages. The district was the only large urban school district in the nation recognized by the College Board with the prestigious Gaston Caperton Award for the largest increase of students ready for college. Dr. Marsden was selected as 2016 Superintendent of the Year by Pepperdine University and the Association of California School Administrators, Region 16. Dr. Marsden maintains a strong desire to ensure residents are well-prepared for America's 21st century workforce needs. He believes the continued focus on San Bernardino County's Cradle to Career Continuum will bring the success the region demands.
Biography
Dr. Henry D. Shannon is the Superintendent/President of Chaffey College, which has campuses in Rancho Cucamonga, Fontana and Chino.
Since 2007, Dr. Shannon has provided Chaffey College with mindful and strategic leadership, resulting in a stronger sense of campus community.
His focus on retention and completion has yielded the largest graduating classes in the past decade.
Dr. Shannon believes workforce education is an integral part of the community college mission. Thus, Chaffey College provides outstanding workforce and training programs in the Inland Empire.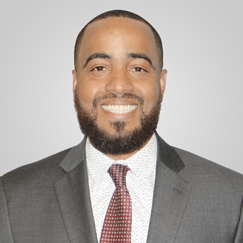 Biography
Joseph Williams is the founder and board president of Youth Action Project (YAP), a non-profit organization dedicated to preparing Inland Empire students for college and workplace success. Prior to founding YAP, Williams served the County of San Bernardino for nine years, working in behavioral health, workforce development, and sheriff's departments. He is also an elected member of the San Bernardino Community College District Board of Trustees, which oversees Crafton Hills College, San Bernardino Valley College, and Empire KVCR – the PBS and NPR affiliate station for Inland Southern California on TV channel 24 and 91.9 FM. Williams has served on the board since 2013 representing Area 2 which includes the communities of Muscoy, Rialto and San Bernardino.
Williams is the Public Affairs Manager at Southern California Edison and is a governor's appointee to the California Workforce Development Board. Williams is an alumnus of Crafton Hills College and San Bernardino Valley College. He earned his bachelor's degree in business administration from the University of Redlands, and a master's degree in social impact from Claremont Lincoln University