Eligible Training Provider List (ETPL)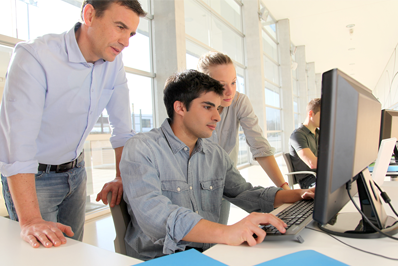 In addition to registration, please email the following to the ETPL Coordinator:
School catalog
Business license and Tax ID#
General Liability Insurance Certificate
Program performance (enrollment and placement information for previous 18 months)
Proof of accreditation/approval or meet one of the following:

Bureau for Private and Postsecondary Education (Approval to Operate or Qualifying Exemption)
Western Association of Schools and Colleges
Chancellor's Office of the California Community Colleges
California Department of Education
Qualify under the Title IV of the Higher Education Act
Pre-apprenticeship programs have a letter of recognition on file from a Division of Apprenticeship Standards (DAS) approved apprenticeship
*** Please include all the requested documents listed in your email submission. ***
*** Apprenticeship training program providers are required to go through the Division of Apprenticeship Standards (DAS) for inclusion on the ETPL. The following website provides more information: https://www.dir.ca.gov/das/programsponsor.htm ***
Once application materials are received complete, WDD will review all materials and the CalJOBS website to determine if your programs are eligible for listing on the ETPL. If the application is approved, CalJOBS will be updated accordingly.
Email ETPL supporting documents to:
Henry Nickel
henry.nickel@wdd.sbcounty.gov
If assistance is required or you have any questions regarding your ETPL application please contact Henry Nickel by email at henry.nickel@wdd.sbcounty.gov or telephone 909-387-9853.