We Are Here To Help
Each buyer within San Bernardino County is assigned to support specific departments. Please reach out to a department's assigned buyer to discuss their current procurement needs.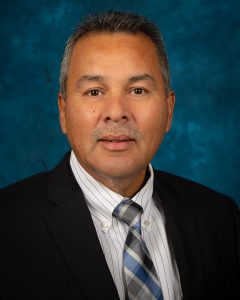 Pete Mendoza
Interim Director of Purchasing
DESCRIPTION
Pete has served San Bernardino County since 1991 in various positions. He joined the Human Services Department as an Eligibility Worker Trainee with Transitional Assistance Department (TAD). He quickly promoted within TAD as a District Manager and then an Interim Deputy Director. In 2005 promoted to Business Applications Manager at HS-Information and Technology Support Division. In 2017, Pete was promoted to Division Chief for the Human Services Program Integrity Division (PID). Pete has a Bachelor of Science Degree in Business Administration and Management from the University of Redlands, an Associate of Science Degree in Aeronautical Sciences, and he is an MLA graduate. Pete comes with a solid reputation of commitment, integrity, passion for his work, and the ability to move into unknown territory and connect with staff in meeting goals and a shared vision.