APPLICATION PROCESS
Staff verifies the application submitted is complete and schedules the customer for an interview to obtain appropriate non-financial/financial information and verifications to determine program eligibility.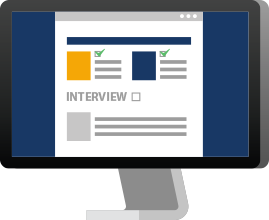 Staff approves or denies the County based Medi-Cal program within prescribed timeframes.
If ineligible to a County based Medi-Cal program, the customers application will be referred to Covered CA to determine eligibility to other non-County based health coverage.
Customer picks a Covered CA plan, if ineligible to Medi-Cal.
WEB CHAT