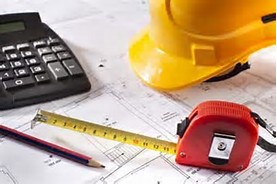 Are you working on a project and would like to estimate the County fees?  San Bernardino County has introduced two (2) tools that will make this task easier.
The San Bernardino Ordinance No. 4322 is now available as an interactive fee schedule.  You can perform a key word search or take advantage of the build-in filters and search that way also.
The County is also pleased to present nine (9) fee estimators (Construction, Erosion Control, and Geotechnical/Soil, Grading, Manufactured Buildings, Mechanical/Electrical/Plumbing, Solar, Walls/Fences, and Miscellaneous.  They will also assist you in estimating the County fees for everything from building a home to installing a wall or fence.  Remember, these are only estimates.  Your actual fees may differ depending on the uniqueness of your project.
Please continue to check the EZOP.sbcounty.gov website.  We will be adding more fee estimators.
Our goal is to make your permitting needs Efficient – Convenient – Simple.
EZ Online Permitting