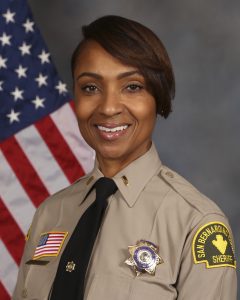 Shelisa Williams, Lieutenant
Address
655 East Third Street
San Bernardino, California 92415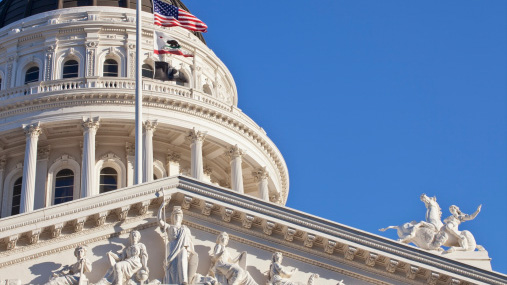 The Legislative Liaison reviews legislation which can impact public safety and the San Bernardino County Sheriff's Department.  The Legislative Liaison advises the Sheriff on the proposed bills, testifies on behalf of the Sheriff and the department at policy committees and state budget negotiations for local funding.  The Legislative Liaison also attends meetings at the California State Legislature in Sacramento and in Washington, D.C.
Shelisa Williams was born and raised in Milwaukee, Wisconsin.  Shelisa joined the Air Force at the age of 17 and was stationed at George Air Force Base in Victorville, Ca. After four years of service, she received an honorable discharge and remained in California with her husband. Shelisa began her career with the Sheriff's Department as a Fiscal Clerk assigned to payroll and graduated from the 117th San Bernardino County Sheriff Academy in 1994.
Shelisa received an Association of Arts degree in Liberal Arts from San Bernardino Valley College and a Bachelor of Science degree in Occupational Studies from California State University – Long Beach. Shelisa has previously worked at the West Valley Detention Center, Glen Helen Rehabilitation Center, Transportation Division, Rancho Cucamonga Station. She also worked at the San Bernardino County Sheriff's Academy and Employee Resources Division.  Shelisa is a former member of the San Bernardino County Sheriff's Department Honor Guard, California State Sheriff's Association Legislative Committee, and the California Peace Officers' Association's Legislative Committee.