Needles Patrol Station
Ross Tarangle, Captain
Address
1111 Bailey Avenue
Needles, California 92363
Phone:
(760) 326-9200
Office Hours:
Monday – Friday
8:00 am – 5:00 pm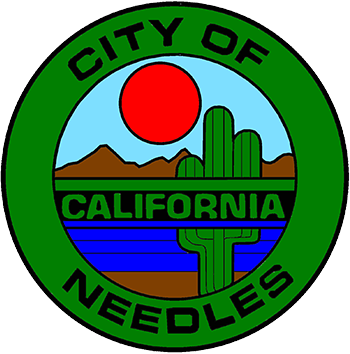 Founded in 1883 with the coming of the railroad, the city of Needles is one of the oldest communities on the Colorado River and incorporated its 32 square miles in 1913. It is considered the "Gateway to the Colorado River" for California travelers and welcomes out of state visitors into the "Golden State" who travel Interstate 40. Needles has a rich and colorful history with the fabled Route 66 (the "Mother Road") running through downtown.
The city contracted with the San Bernardino County Sheriff's Department for law enforcement services in December 1989 which functions as its police department. Although the full-time population of Needles is 4,800, several thousand visitors flock to the area throughout the year to enjoy the warm desert climate in the winter and exceptional boating opportunities in the summer.
As part of the Sheriff's contract, the station, its personnel and the community have access to an impressive array of specialty resources offered by the Sheriff's Department; these include: Narcotics, SWAT, Arson-Bomb, Crimes Against Children, Homicide, Scientific Investigations/Crime Lab, Aviation, Volunteer Forces, and more.
The city of Needles institutes a rapid emergency notification service called Code RED®. The system distributes emergency messages via telephone to targeted areas or the entire city at a rate of 1,000 calls per minute. This service can be used in case of missing persons, fires, chemical spills, evacuations, lock downs, natural disasters, abductions, bomb threats, or other emergencies.
Crime suppression is collaborative effort of a dedicated group of deputy sheriffs and volunteers who are committed to providing quality law enforcement services while working with city leaders, code enforcement and community members. The personnel working the streets are supplemented by reserves, Citizens-on-Patrol, search & rescue, and explorers who volunteer thousands of hours each year to ensure the safety of Needles' citizens.
The outstanding success achieved by the Needles Police Department is the result of these dedicated and professional people who are committed to a safe community.