Chino Hills Patrol Station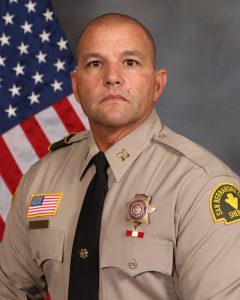 Garth Goodell, Captain
Address
14077 Peyton Drive
Chino Hills, California 91709
Phone:
(909) 364-2000
Fax:
(909) 364-1810
Non-Emergency:
(909) 465-6837
Office Hours:
Monday – Friday
8:00 a.m.-5:00 p.m.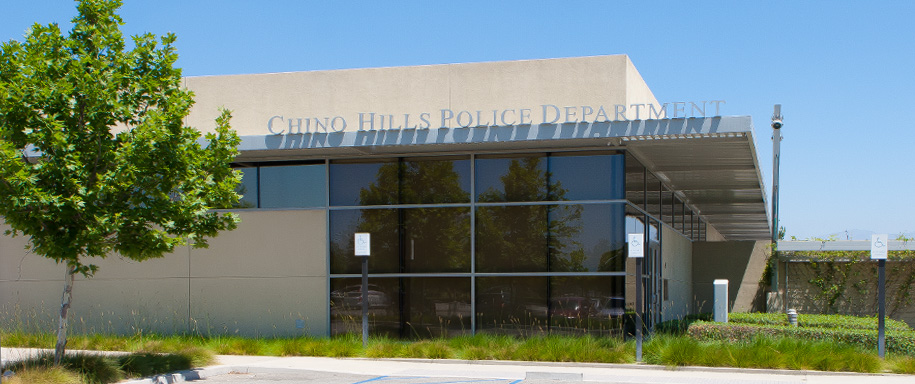 Chino Hills is one of California's best kept secrets. This beautiful rural community consists of approximately 46 square miles and cradles a fixed population of about 83,000 people. Chino Hills, known for its well-groomed streets, landscaping and over forty city-maintained parks, remains a family-oriented community. The city of Chino Hills has long been known for its low crime rate and in 2019 was ranked 38th on the "Top 100 Best Places to Live in America" list by Money Magazine, with only four California cities making the list. In a 2019 report published by SafeWise, Chino Hills ranks 11th among the 50 safest cities in California and 27th among the 50 safest cities in the Country to raise a child.
Chino Hills was incorporated in 1991, as a general law city and operates under a council/manager form of government. There is a five-member city council elected at large to serve four-year, overlapping terms and each year the council elects one of its own to serve as Mayor for a one-year period. County Supervisor Curt Hagman, along with Assemblyman Phillip Chen is committed to supporting the residents of Chino Hills and surrounding communities.
The city of Chino Hills continues to be a leader in the westernmost portion of San Bernardino County, most notably by providing a responsive and professional level of law enforcement services. Chino Hills contracted with the San Bernardino County Sheriff's Department in 1991 and is celebrating its twenty-eighth anniversary of contract law enforcement. The Chino Hills Station has 52 sworn personnel and 15 civilian personnel assigned. In 2018, Deputies respond to over 40,000 calls for service and documented in excess of 4,000 reports. Additionally, the station boasts a large volunteer unit consisting of Citizens on Patrol, Explores, and Reserve Deputy Sheriffs. The station could not run as efficiently and effectively as it does without the generous participation of our volunteer personnel.
The Chino Hills Police Department has developed a strong working partnership with the city and its residents, establishing a total team response that meets the needs of the community. This helps establish Chino Hills as one of the state's premier communities and one of California's best kept secrets.